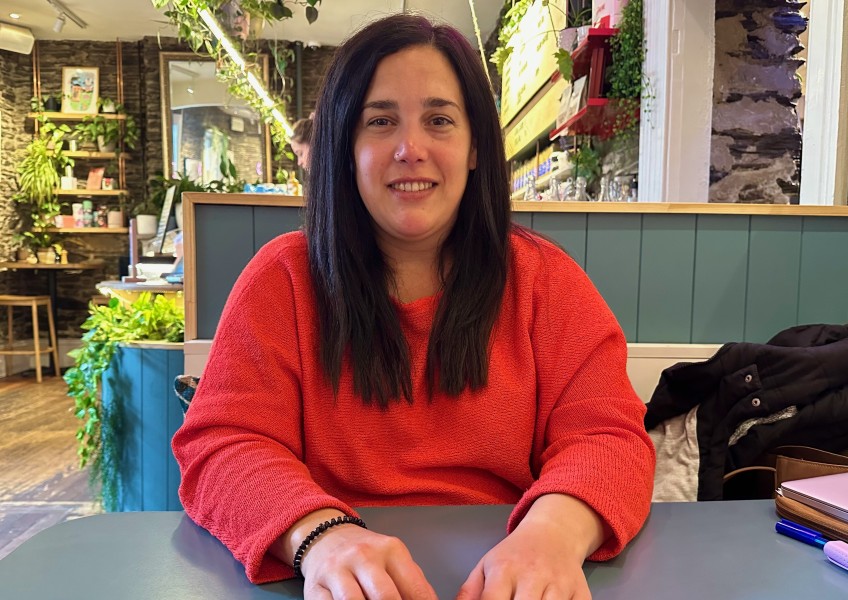 Mother and son separated by Queenstown rental market
---
A Queenstown mother and son have been forced to live suburbs apart as competition continues among people looking for places to live in the accommodation-stretched town.
Barbie Hillcoat has spent months trying to secure a rental, and now lives in a different suburb to her 14-year-old son.
Conflicting work and school schedules mean they see each other three times a week.
"How I am as a mum is really exposed, because my son is not living with me.
"If he doesn't have a shower for three days, I'm not there to say, 'have a shower'."
Miss Hillcoat spoke with Crux about the different methods she's tried in her four-month search to find somewhere suitable for them both to live. They've all been unsuccessful.
Her son still lives in Lower Shotover, whilst she's based in Sunshine Bay.
She raises some good points: how will the district's staffing shortage be fixed if there's no accomodation, how come there's no real regulations surrounding rents, and what happens when Airbnbs return in force?
During her search, she's seen rent requests that she says are "abusive", with three bedroom houses priced anywhere $600 to $1000.
They're all important observations, and Crux will be seeking answers as part of a larger investigation into Queenstown's housing and rental market. Those living in Queenstown - and those trying to - are all aware of the housing shortage, but the depth of it remains unknown.
The scale of this problem was made evident to Miss Hillcoat when she reached out to the Queenstown Lakes Community Housing Trust recently and was informed of their large waiting list.
"They said they had 700 families in the same situation as us."
Queenstown Lakes Community Housing Trust executive officer Julie Scott has confirmed there is "close to 800" households on their waiting list, although the majority of these households are not in the same situation as Miss Hillcoat, with children separated from parents due to housing issues.
Ms Scott says their waitlist numbers have been "going up pretty steadily" for the past few years, and did not decline during the pandemic.
For Miss Hillcoat, there's also been three rounds of posting on Facebook groups, uploading pictures of herself and her son in Queenstown Trading, For rent in Queenstown and Latin People in Queenstown.
One post received 300 reactions and multiple messages in her inbox from others in similar situations. Many were asking Miss Hillcoat to "team up" and find a place together.
"One time I posted I got 300 reactions, that was because I said, 'I'm not gonna give up'."
The post had such a wide reach that when going to get a wax the woman on reception had asked if she'd found accommodation.
None of these posts has resulted in Miss Hillcoat securing accommodation.
Flipping it the other way, Miss Hillcoat has also sent 49 different messages to Queenstown residents who have posted rooms in rental groups.
She believes the saturated market is why they don't reply.
Miss Hillcoat knows the competitive market has forced many out of the area, but this option isn't on the cards for her.
"It's frustrating for me because I have no choice to say, 'Okay, I'm going to live in Cromwell or I'll move to Wānaka'.
"My son told me, 'I'm really happy in this school, I've made my friends', I don't want to move."
On a larger scale, having potential residents moving from Queenstown isn't ideal for employers. Many businesses are hanging "staff wanted" signs on their front doors, in dire need of workers.
Miss Hillcoat has also attended multiple agency viewings but found these are highly competitive.
"Every time that you go to see a house there's like 20 people with you in the house."
Looking back a few years, when Miss Hillcoat first arrived in Queenstown from Argentina, finding somewhere was simple.
From May 2020, she rented an ex-Airbnb.
"I rented an Airbnb because they [the owners] couldn't use it like an Airbnb because the borders were closed and there were no tourists. They left it cheap for me."
Miss Hillcoat then had a stint in the West Coast after being unable to find employment in Queenstown during 2020.
She moved in October 2020, living in a two-bedroom house and paying weekly rent of $180.
Her son's schooling was the reason for their return.
The teen came back in January this year, as there weren't many high schools in the West Coast. He has stayed with friends of Miss Hillcoat since then.
It was also hard when he had Covid earlier this year and she wasn't there.
Miss Hillcoat stayed behind in the West Coast until July - one of the condition's of her gaining residency in New Zealand meant she had to.
Since her return, she's been living in the same room her boyfriend rents, in a share house – expecting it to be a short-term thing.
Most of her items remain in boxes, hoping she'll find somewhere long-term soon.
"I thought it would be just a few weeks.
"My room is not my room. All my things are packed, that house is not my house, it's not my place.
She speculates whether it's the age of her son that means it's hard to find somewhere for the two of them.
"I guess because of his age, they think that there's going to be a problem."
For now, Miss Hillcoat resides in a different suburb to her son, hoping one of her tested and tried methods soon reaps results.
"I guess Queenstown needs to change a little bit. It's [Queenstown's rental market] run like a business, and I understand that, but you have to be treated like a human."
Miss Hillcoat's story is the first in Crux's housing series. We'll continue to bring you further investigations into Queenstown's accommodation and rental market.
Got a story? Get in touch.


---