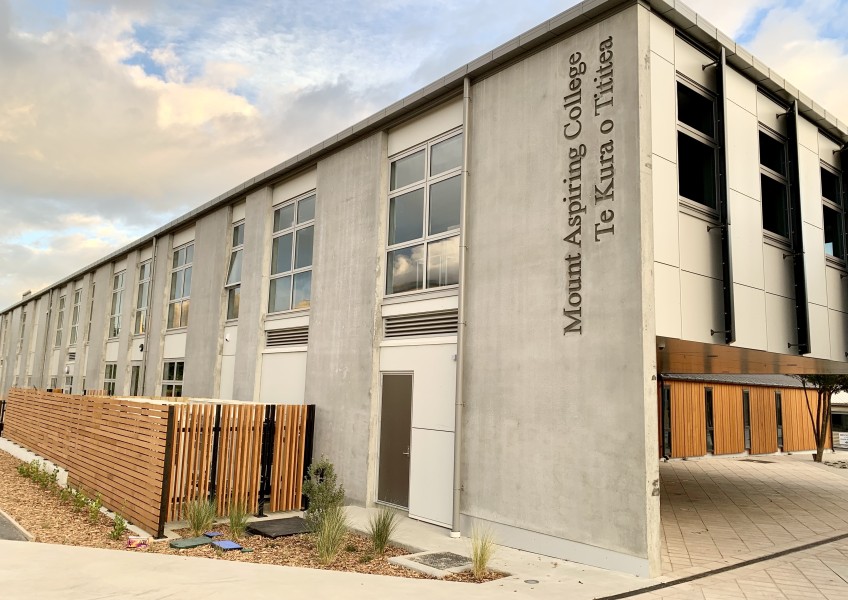 MAC anti-rainbow graffiti in lead up to Wānaka Pride Party
---
Four walls at Wānaka's Mount Aspiring College were defaced with anti-pride messaging overnight on Sunday (September 3), with the school principal calling it a "distressing incident".
The student responsible has been identified on CCTV footage, and principal Nicola Jacobsen says they are working through a behaviour process with the student which may involve the school board.
The incident is not isolated, instead following a pattern of Wānaka's queer youth being targeted this year.
In an email sent out to parents yesterday, Principal Jacobsen says that the messaging was "very confronting" and students have been encouraged to seek the support of the guidance team.
This incident comes right before the town's first Pride Street Party, organised for Saturday afternoon.
The event was organised in the aftermath of anti-queer sentiment from one parent at the school, who posted on Facebook in June encouraging students to wear black in protest to the school's celebratory pride march.
Pride Street Party organisers wanted to turn the negative comments around and let the rainbow community be celebrated and supported in the town, encouraging positive visibility of diverse communities.
In a public statement made on social media yesterday in relation to the graffiti, Out & About Wānaka says they "strongly denounce this act of hate and vandalism", and thanked the school and Wānaka Police for their speedy response, asking the same of the community.
"We ask the wider Wānaka community to stand together with us against homophobia at Wānaka's first Pride Street Party."
One rainbow student, who has asked to remain anonymous for their safety has told Crux that the constant targeting of Wānaka's queer youth caused "extra stress" for them this year.
During the school's June pride march, a small group of students threw items at participants and called them slurs, the student says.
"There was ten of us [in the march], and when we were all together, I felt alright, but then leaving the march and being alone, it really hit me: this is what people believe in, and they're willing to go out of their way to make others' lives miserable."
"We can't really do much about it, but, remain still being ourselves."
"Wānaka is not a very diverse community, so if you don't fit into the desired lifestyle – being sporty and white [and straight] – then no one really listens to you. No one really likes you."
Due to the non-inclusive environment, the student says they're looking to leave Wānaka once they graduate and move to a more "diverse and more accepting" area.
"If I do come back and visit, hopefully, it will have developed and changed a bit."
But regardless of the targeted stigma, this student says they still advocate for the community, because "sick and tired of not getting enough representation".
They didn't want to let other younger, questioning students feel like they're going through the journey alone.
"During the march, it was really good because maybe someone else was watching and thinking 'hey, there are people standing up for me' – even if there's very few."
This student says there is more visible support around the school and a pride mural has recently been painted at the library, prompting some students to ask questions and gain more understanding.
There's also the school's Queer and Straight Alliance group and it's gaining momentum. The student says they have found a community and support through this program, and from Wānaka youth centre Kahu Youth.
Last Saturday, Kahu Youth and other youth-support groups banded together and organised a mocktail evening for rainbow teens, with people from Queenstown, Wānaka and Alexandra all coming together.
Local youth worker, Chev Libaude was involved with getting Wānaka students to the event and saw the positive impacts it had on students.
"They walked out feeling they had made best friends within a moment, and the conversations were about what it was like to be queer or what it was to be trans-diverse.
"They were having those hard conversations but comfortably and they were in a safe space. But not only did they feel safe, they actually had fun… they just felt loved and there was no fear."
Ms Libaude says during the day-to-day it is difficult for these students to form connections, making these support groups even more vital.
"It's really hard for them to make friends [at school], it's really hard for them to sit in the playground without being victimised."
Ms Libaude's also formed a confidential, and discreet support group for youth outside of school called PRISM, standing for pride relationships and identity social meet up. To gain access to the group, members have to contact Chev to ensure safety for students.
She has faith for more positive attitude change in the community, especially after watching this group gain momentum over the past three months, and seeing outside support for the queer community grow in the town.
She says the youth are quite excited for the Pride Street Party this weekend, which will host DJ's, performers, a craft market, face painting, a living library and spoken word.
The Pride Party is free entry, but Kōha donations are encouraged, and these funds raised will go towards helping Kahu Youth support the lgbtqia+ teens.
Ms Libaude says the funds will help create more events for these teens, covering the cost of food, and transport. But they're also listening to youth for where they'd like the funds to go.
For Ms Libaude, her involvement with the queer youth programmes has involved a lot of researching and listening as to how to best support and respect these students; learning the complexities of pronouns, gender diversity and sexual identities.
Safety for the students was the most important thing, she says.
Her role has also involved supporting parents, saying there's lots of stigma for parents raising children with diverse gender and sexual identities, and she's been able to direct them to education resources.
"The more you read, and the more you learn, and the more you learn, the more you understand – and the safer it is for the youth and the families."
The Pride Street Party will be held this Saturday, September 9 at the Lake Wānaka Centre and surrounds from 4 - 9pm.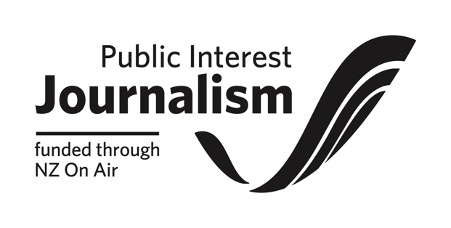 ---