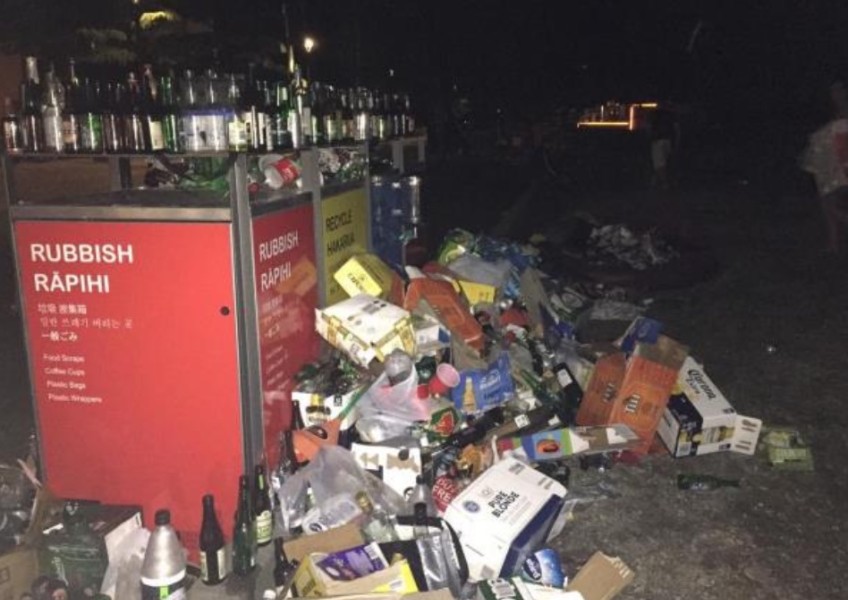 Council reviewing public drinking spaces this year
---
The Queenstown Lakes District Council is set to rethink where and when people can drink alcohol in public, and it's proposing more freedom to have a tipple in the open in Frankton, Arrowtown and Hāwea.
In the full meeting of the council yesterday, councillors voted unanimously to review alcohol restrictions in the district, and some brought their recommendations to the draft document.
The Alcohol Restrictions in Public Places Bylaw was introduced in 2018, banning the consumption of alcohol in certain public places in the district at certain times.
At yesterday's meeting, deputy mayor Quentin Smith has questioned why the mapped drinking and non-drinking zones in the bylaw had remained unchanged from when the bylaw was first adopted five years ago.
The deputy mayor is of the understanding police have some views on how the liquor ban area should be adjusted in Wānaka.
"Have we consulted with them (police) and why aren't those changes included?" he asked council staff.
Mr Smith is encouraging council staff to further engage with police about changes to the geographical boundary and "make sure we're working closely with them".
Councillor Gavin Bartlett also had a question in regards to the boundary in Queenstown, querying why Park Street is included in the liquor ban area, but Jubilee Park, right beside it, is not.
"Park Street's obviously seen to be an area of concern, but Jubilee Park if it's identified that it's an open area then people will go there."
QLDC staff say if this area comes up in submissions they will look to include it.
It's procedure for the bylaw to be reviewed after five years, and there are other potential changes to it this time around.
Currently, there is an 8pm to 8am alcohol ban in the Queenstown CBD along the esplanade and botanical gardens, Frankton, Arrowtown, Hāwea, and Wānaka.
It's being proposed to remove Frankton, Arrowtown, and Hāwea from this overnight ban list, due to insufficient evidence that irresponsible drinking behavior has been observed in these areas.
The liquor ban surrounding Queenstown Winter Festival is also proposed to be removed.
It's also being recommended to make the liquor ban in the Queenstown CBD on Christmas Day and Boxing Day permanent. Each year for the past three years the council has placed a temporary ban on this area over the holiday period.
When councillors were most recently asked to sign this off again in November last year, the deputy mayor had expressed that he was looking forward to this year's bylaw review, so this ban could be made permanent.
Meanwhile, the Crate Day liquor ban in Queenstown is proposed to continue from 8am on that designated day, when the no-drinking zone for the town is slightly larger than at other times, stretching to include the Queenstown Recreational Grounds. In the years before the bylaw was introduced, unsafe behaviour was sighted in this area on the day.
The 24-hour liquor ban from December 27 to January 6 for Queenstown and Wānaka is also proposed to continue, and the council report provided reasons why.
"The summer holiday period is a busy and popular time for locals and visitors alike, with visitor numbers likely to increase going forward, post Covid-19. Information from stakeholders and Police indicates that crime and disorder due to public alcohol consumption continues to be an issue for Queenstown and Wānaka public places during this time," the council report says.
As part of the collected evidence for the review, Red Frogs provided a safety report from their latest outreach work during end-of-year celebrations at locations in the Queenstown Lakes.
Its report shows high levels of unsafe behaviour on the Wānaka waterfront over the New Year period, from December 29 to December 31, 2022, reporting physical fighting and intoxication as common, as well as drinking inside liquor ban areas.
On New Year's Eve there were 14 cases of people referred to other services for help, and 44 were directly cared for by Red Frogs, security and medics.
In total, 71 people were cared for by Red Frogs, security, or medics over the three days - about the same numbers as Queenstown, despite Wānaka's lower resident population.
In Wānaka, 3,320 cups of water were handed out over the three days, with the majority – 2,065 cups – handed out on New Year's Eve. Red Frogs had 5,974 "interactions" over this period, which included water being distributed, as well as providing other forms of care and comfort to the public.
It notes these were "conservative numbers", as Red Frogs teams weren't able to collect comprehensive numbers on the night, due to the volume of demand for assistance.
"Red Frogs' view is that Wānaka is the more popular destination for younger people to congregate, and therefore there are proportionately more incidences of underage drinking occurring in this location," Raymond Thomson of Red Frogs says in the supporting evidence report.
"The fact that there is a need for safe zones means that some people do feel unsafe due to the negative actions of intoxicated people."
The council's parks and recreational team also notes high amounts of alcohol-related rubbish in the large sized rubbish skips placed on the Queenstown and Wānaka waterfronts.
There was an increase in broken bottles and vomit observed in these places this year too.
The Alcohol in Public Places Bylaw opens for public consultation next month. Everyone is welcome to have a say, and the submission process goes from April 3 to May 5.
Those that submit, can also present oral submissions to the council's hearing panel in June. Council will make decisions on the draft bylaw, and that's proposed to occur on August 18.
Main image (QLDC documents/NZ Police): Rubbish piles up in Queenstown following Christmas Day celebrations in 2017. The photo was part of evidence that contributed to the 2018 Bylaw.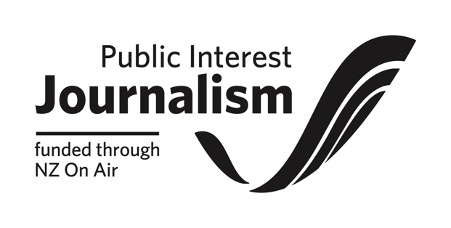 ---