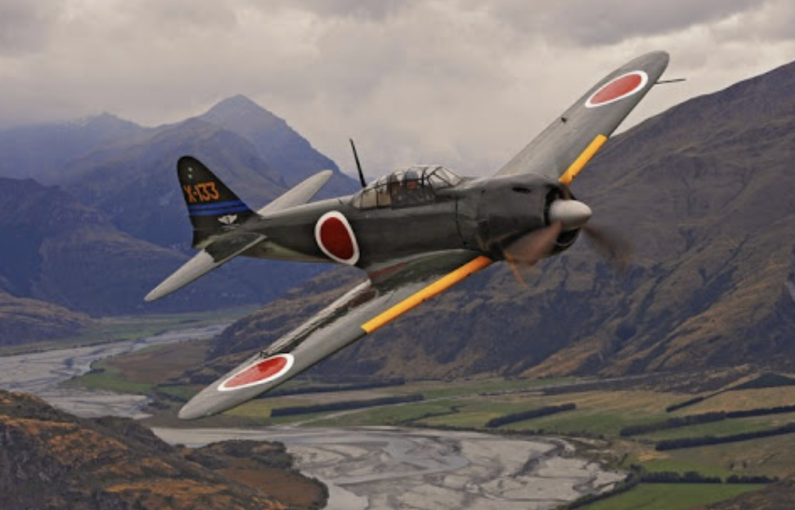 Warbirds ticket agency claims $102,000 in wage subsidies - but pays zero refunds
** Update: Following the publication of this story Ticket Rocket appears to be rolling out a complex "semi refund" option for ticket holders. Please email editor@crux.org.nz with your reaction to this if you have received an email from Ticket Rocket.
The owner of the ticket agency that owes millions of dollars to Warbirds Over Wanaka ticket holders has claimed $102,525.60 in Government wage subsidies, even though Crux understands he has left his Dunedin offices and returned to his native Canada.
The payment by Work and Income to the ticketing company covered 17 employees, even though the company claims to employ 70 people - some offshore.
Matthew Davey, the owner of Fortress Information Systems and an owner of the Highlanders, is also the main person behind Ticket Direct, Dash Tickets and Ticket Rocket Services.
Mr Davey was profiled by the Otago Daily Times in 2016 as a successful Dunedin businessmen who invested in ownership of the Highlanders saying "The Highlanders have helped create who I am and what I do today."
Crux has sent numerous emails to Warbirds Over Wanaka manager Ed Taylor asking why ticket refunds have not yet happened. The replies have always been the same - "refunds will be made."
Crux has also asked Mr Taylor about the level of the public funding paid to Warbirds Over Wanaka and the financial state of the organising company - questions that Mr Taylor has refused to answer. It is therefore not clear whether around $50,000 of QLDC ratepayer funding given to Warbirds Over Wanaka will be refunded, given the event has been cancelled and no value was delivered to the district. The Queenstown Airport Corporation is also listed as an event sponsor on the Warbirds Over Wanaka website.
Crux has seen distressed emails from one large NZ City Council that purchased a batch of Warbirds Over Wanaka tickets and cannot get any concrete reassurances from Davey regarding refunds.
One email reply from Davey to the City Council staff member included this sentence "So that you know, we have been asked by a number of promoters for a Donation option on our new refund website, so that the customers can keep supporting their favourite events. Most of the promoters have been offering incentives for Customers to refund - is this something that you might like to do as well?"
Crux can find no evidence of the "new refund website." The same email from Davey also said "We will have a communication going out to customers in the next few days, inviting them to process a refund."
It's not clear what Davey means by "an invitation to process a refund." As the event has been cancelled the standard practice would be to refund the purchase price direct to the ticket buyers credit card, without the requirement for buyers to apply to go through a refund process.
The terms and conditions on the Ticket Rocket website include the following:
"If an event is cancelled, a full refund of the ticket price (less any non-refundable booking and transaction fees) can only be provided upon presentation of the ticket. An application for refund must be received within 30 days of the event date specified on the ticket."
This year's WOW airshow was cancelled on March 15.
Crux spoke with the General Manager of the New Zealand Events Association, Segolene de Fontenay, who said that while she could not comment specifically on Warbirds Over Wanaka the NZEA had a clear Professional and Ethical Conduct Policy.
Warbirds Over Wanaka picked up two major awards at the New Zealand Event Association annual awards dinner in Auckland last year.
The 2018 Airshow was judged the Best National Event and also picked up the People's Choice award for New Zealand's Favourite Event. Warbirds Over Wanaka Event Manager, Mandy Deans was also named as a finalist in the Event Professional of the Year category.
Warbirds Over Wanaka General Manager, Ed Taylor and Mandy Deans accepted the awards.