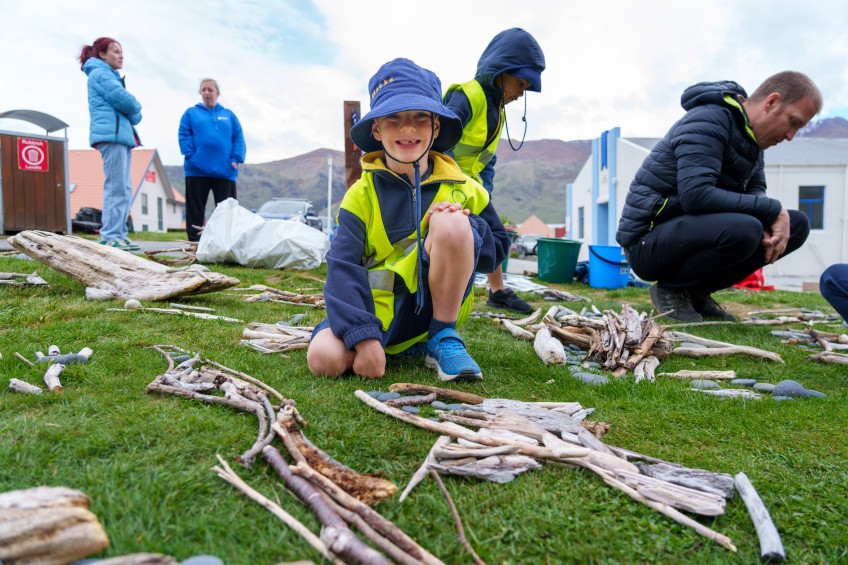 Wao Summit deals to 'one of most pressing issues of our time'
Oct 17, 2023
---
A festival seeking to inspire people to work together to address "one of the most pressing issues of our time" kicks off in the Southern Lakes next week.
The organisers of the Wao Summit have climate change front and centre, and now, more than ever, communities need to find resources to to make action, they say.
"The consequences of a warming planet, from extreme weather events to rising sea levels, affect us all," event co-founder Arna Craig says.
The Wao Summit begins on Tuesday (October 24), with events planned for Wānaka, Queenstown and Glenorchy and is promoted as the South Island's largest climate action festival.
Through informative workshops, films, and interactive exhibits, festival-goers can gain a deeper understanding of the science behind climate change and its impacts on the environment, economy, and public health.
Early ticket sales have been a clear indication of the appetite for more knowledge and understanding, Ms Craig says.
Top events include:
Chapter Zero New Zealand - leading towards a low emission future
Mountains to Oceans - MicroPlastics in our Lakes
Emerging Technologies for a Decarbonised Economy
There has also been alot of early interest in the Building Better workshops and events, which will highlight some of the ways local builders and suppliers, including Mitre 10 MEGA, Naylor Love and MA Building, are getting on top of building waste. There is also a session dedicated to creating site waste management plans, which is aimed at tradies.
One thing these events have in common is that they will leave attendees with a clear path to take action, Ms Craig says.
"Awareness alone is not enough; action is crucial in the fight against climate change.
"Wao Summit offers a variety of opportunities for attendees to learn about sustainable practices and discover ways they can reduce their carbon footprint - from showcasing better building solutions to teaching the importance of reducing, reusing, and recycling.
"Most importantly we want to inspire hope and opportunity, make it fun and celebrate successes and progress made in the fight against it."
Ms Craig says the Wao Summit is not just a celebration of the environment but also a celebration of the community's commitment to a sustainable future.
"Next week's events provide a space for learning, action, and collaboration, making them a vital component of the broader effort to combat climate change.
"By raising awareness, inspiring action, fostering community engagement, showcasing local solutions, encouraging dialogue, and celebrating achievements, Wao Summit brings people together in a shared mission to protect our planet.
"In doing so, it helps create a more sustainable and resilient community prepared to face the challenges of a changing climate."
Tickets start from $15 with Multi Event passes also available. There is also a series of free community and family events. To find an event that's right for you, visit www.wao.co.nz
When: October 24 to 29
Where: Wanaka, Queenstown, Glenorchy and online
Tickets: www.wao.co.nz
Main image: An event at last year's Wao Summit, with a youth focus.


---