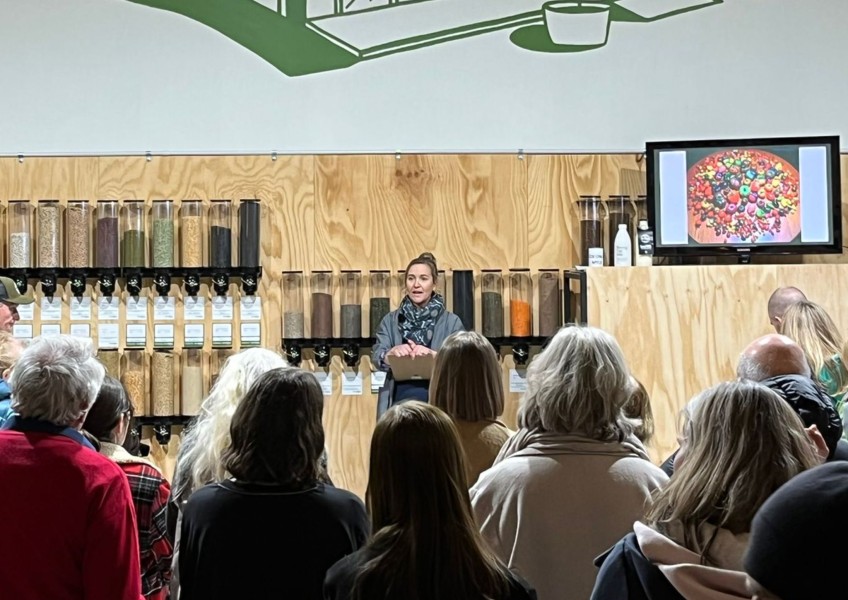 Wao festival programme launched: focus on small changes, collective impact
---
Organisers of a sustainability festival set for Wānaka this October want their event to inspire people to make small day-to-day changes of their own that collectively can make a big difference.
Community non-profit Wao Aotearoa has revealed its programme for its annual green summit, which will take place in Wānaka and Queenstown from October 25 to 31.
The annual event will focus on "mainstreaming sustainability".
Co-ordinator Olivia Bonifant says there is something for everyone at the six-day summit.
"What we are trying to do here is not only educate, but inspire others. If everyone simply considers a small shift in the way they consume, eat and move then we will be well on our way to collective, sustainable change."
People will be at different stages in terms of their understanding of an response to challenges related to climate change and sustainability, and Ms Bonifant says the programme offers something for everyone.
"We encourage everyone to take a look and come along."
There'll be interactive workshops, films, kōrero and tours on offer, covering off a range of topics including climate action in the rural sector, permaculture and eating well for the planet, sustainable seafood, and "de-growth".
Workshop options include better building, climate accounting, community wellness and waste reduction.
Wao co-founder Monique Kelly says this year will have a focus on community.
"As we come together after the last two years of Covid-19 it is important to not only recognise what we have achieved, despite the pandemic, but remain focussed on what we still need to achieve in order to collectively benefit our planet."
The programme will celebrate local biodiversity and showcase some of the "brightest minds in future thinking", she says.
The programme was announced at Wānaka's "green drinks" event held last week at Freshlink Grocer.
Approximately 100 people attended the sell-out networking event, the second in what will be an ongoing series for the town, aimed at bringing together greenies at all stages of the sustainability journey for a community kōrero.
Keen to know more about Wao Aotearoa or book a spot at an event? Head here for all you need to know to get involved.
Main image: Wao co-founder Monique Kelly launches the 2022 programme at Wānaka's latest 'green drinks' networking event.


---