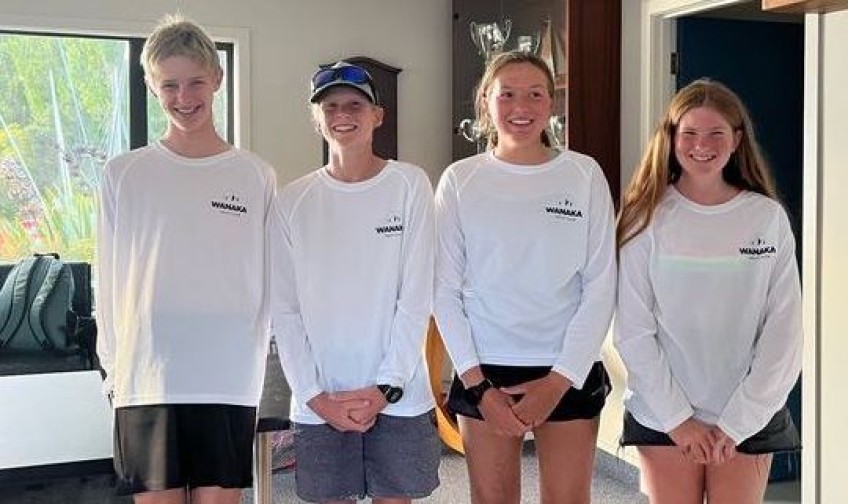 Wānaka teens set sail for RS Feva Champs
Mar 10, 2023
---
There's excitement in the Wānaka sailing community, as five local teenagers have been selected to be part of the Inspire Program - RS Feva Championship at the Christchurch Sail GP this month. For the five, it's the opportunity of a lifetime.
The programme will take some of the best under 16 year olds from around NZ to train, race and learn together adjacent to the biggest show in world sailing. Sail GP is 50 foot foiling catamarans that evolved from the Bermuda Americas Cup boats. These catamarans race at up to 100 km per hour, and are often described as "Formula 1 on water".
Two two-person crews from Wanaka, made up of Thomas Jurczyluk (13), Oli Wyeth (14), Mabel North (14) and Madi Smith (13), will be joined by Dan Russell (14) who recently moved to Wanaka and will represent his former club of Bucklands Beach.
There's no surprise that the five young sailors are so excited. As part of the programme, they will get coaching, seminars, base and tech tours and a chance to meet their sailing idols over four jam packed days. On the two mornings of the big show, they will also get to race on the water just before the main event - almost like a supporting band for a superstar.
Main image (Supplied): Crew members from left - Thomas Jurczyluk, Oli Wyeth, Mabel North and Madi Smith.


---