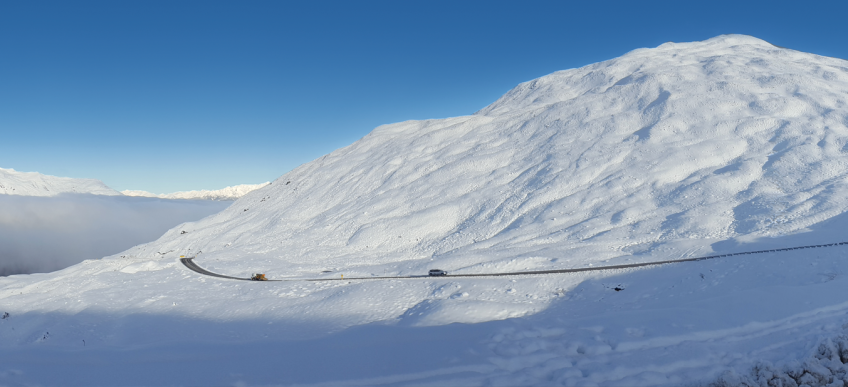 Waka Kotahi issue Otago snowfall warnings
---
The New Zealand Transport Agency Waka Kotahi is advising drivers to check their routes and weather warnings ahead of Matariki celebrations, and the end of school holidays.
Waka Kotahi's issued road snowfall warnings beginning tonight (Wednesday, July 12) for Lindis Pass between Tarras and Omarama on State Highway 8, and for the Crown Range Road between Wānaka and Queenstown, and State Highway 1 south of Waitai into Dunedin, carrying on into Thursday.
Nearby in Canterbury, there are snowfall warnings for Lewis Pass (SH7), Arthur's Pass and Porters Pass (SH73).
In Southland, chains are required for Milford Sound/Piopitahi Road (SH94) from 6pm tonight (Wednesday, July 12) from Hollyford to The Chasm, and snow-clearing equipment will be operating on this road. Snowfall will turn to rain by midnight.
Coastal areas of Southland, Clutha, Dunedin and Golden Bay have a strong wind watch.
Waka Kotahi is asking drivers to adapt to winter roads, slow down, avoid sudden braking or turning that could cause the car to skid, and dip your lights when there's fog, rain or snow.
"For vehicles without anti-skid braking systems, to avoid skidding or sliding, smoothly pump the brake pedal in short bursts rather than pressing long and hard," the organisation advises.
In poor weather conditions, Waka Kotahi says to double the two-second rule to leave enough space between the car in front.
Waka Kotahi urges drivers to take care driving in the mornings and evenings and avoid sudden braking, as ice may form in shaded spots on roads. Crews are working to grit and apply de-icing compound on these roads.
In its latest traffic bulletin, released today, Waka Kotahi asks drivers to take their time, and "enjoy the journey".
In the Queenstown Lakes District Council's latest winter road report, published at 7am this morning (Wednesday, July 12), it's asked drivers to watch out for damp roads over the Crown Range, and warning of rain and snow flurries.
Chains are to be carried when travelling over the Crown Range Road, and drivers are to beware of fresh grit, the QLDC Facebook post says.
To check the weather conditions and advice from MetService: www.metservice.com/warnings/home
To check any highways restrictions or warnings: www.journeys.nzta.govt.nz/highway-conditions/ or phone 0800 4 HIGHWAYS
Queenstown Lakes District local roads (including the Crown Range): www.facebook.com/QLDCinfo/
Winter driving tips: nzta.govt.nz/safety/driving-safely/driving-to-the-conditions/winter-driving
Main image (file photo): Snow on Crown Range Road


---