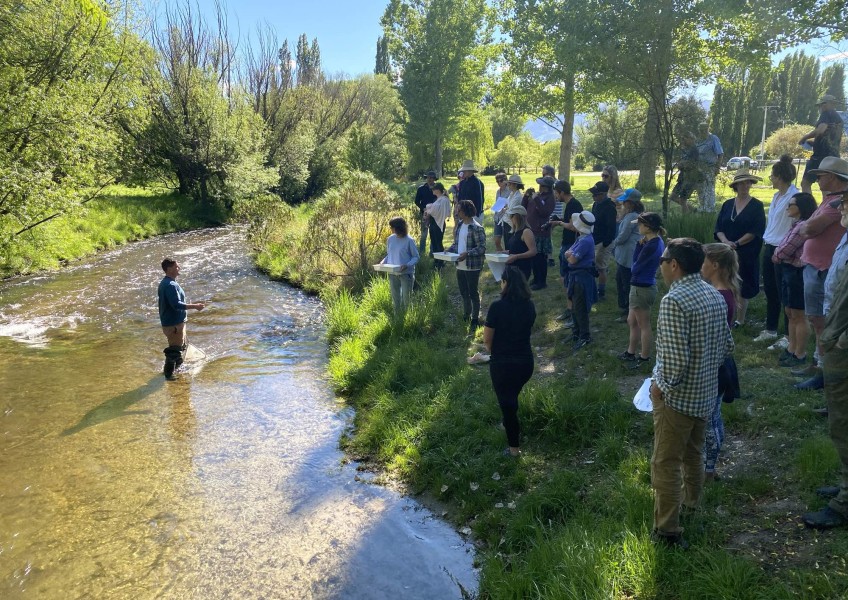 WAI Wānaka receives share of $8m project funding
---
Farmers looking after waterways is good for the planet, but it's also good for business when the story of stewardship is told to consumers.
The concept is something community group WAI Wānaka will be able to sink its teeth into, thanks to a chunk of money from Our Land and Water National Science Challenge.
WAI Wānaka has already been working with landowners in the Upper Clutha to look after the environmental health of their backyard.
Now, it's one of three pilots around the country to be selected for an $8m two-year project – "Knowledge into Action for Te Taiao".
Te Taiao is the interconnected system of land, water, climate and living beings.
The project will focus on weaving together knowledge from mātauranga Māori, science, and local landowners for better environmental outcomes.
WAI Wānaka will use the money to work with landowners, iwi and members of the wider community, building on work already underway on farms throughout the basin.
WAI Wānaka chair Mandy Bell, who's also a farmer at Criffel Station, says there's a proactive and forward-thinking mindset among landowners in the Upper Clutha, and that helped secure the funding.
"Farmers are doing a lot of positive work towards the environment and this project will assist them to authenticate that work and tell a story of land stewardship that consumers can relate to and have confidence in."
At the outset of the project a detailed survey of farmers will be carried out by Cinta Agri Research to understand current land management practices and technologies that have been adopted and create a benchmark for measuring change throughout the two-year project.
"This survey is critical to understanding how we evolve the project to deliver the best value for farmers, the environment and the community.'
Farmers in the Upper Clutha have been quick to address changes in the primary sector with ecosystem health in mind, Ms Bell says.
"Regular water testing has been happening for at least two years across the basin to monitor water quality on farms, the majority of farmers have attended carbon workshops to understand greenhouse gas emissions and know their number, and groups are working together to invest in coordinated control of weeds and pests.
"The exciting part of this project is that it focuses on the opportunities to come from what is a rapidly evolving industry."
Lake Hawea farmer Richard Burdon says the funding's come at a good time.
"The regulatory environment is changing at an unprecedented rate in the rural sector, and with the rising cost of business it is extremely challenging for farmers to stay ahead at the moment.
"Support to navigate how to implement and track changes on farm and identify potential market opportunities is a real positive for landowners in this area."
Main image: Ash Rabel, of WAI Wānaka, in the Luggate Creek talking about monitoring freshwater health.


---