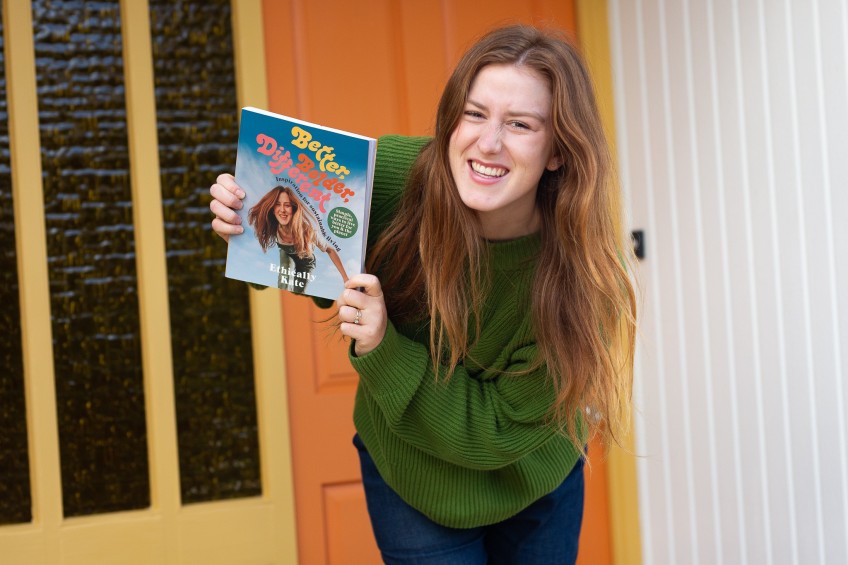 Social media 'inspirer' Ethically Kate in Queenstown for writers festival
---
Less social media influencer, more social media "inspirer" is how Kate Hall, aka Ethically Kate, describes herself.
She's written non-fiction book Better, Bolder, Different, and is one of the authors coming to town for next week's Queenstown Writers Festival.
But before her content landed in hard copy in bookstores around the country, she'd been supplying it direct to her followers on social media platforms for years.
Her online bio: "Ethically Kate is your guide to sustainable and joy-filled living".
She tells Crux the two go together: "I think living sustainably brings a whole lot more joy."
Whether she's on her e-bike or the bus, freezing dinner leftovers, taking reusable cups to gigs or composting, Ethically Kate captures snippets of day-to-day green living and shares it online, usually via social media reels.
But she's quick to point out it's about more than just the health of the planet.
Living sustainably also involves looking after your mental and physical health, and thinking about your relationships, your local community and a global community, she says.
The world of online influencers can be a contentious one.
"Sometimes I question being in the space, because the influencer industry can be quite manipulative and not sustainable. But I figure if you can't beat them, join them," she says.
"I try to influence more habits and mindset changes, although I do obviously share about sustainable products too."
Her husband, Tim, and their labradoodle Chai and hand-raised cockatiel Zugda also feature regularly in her posts, which offer practical advice in funny, engaging videos.
That's part of her charm, reckons Otago Regional Councillor Alexa Forbes, who'll be in conversation with Ms Hall at the festival event.
"Kate's approach is fun, positive, and without a hint of doom and gloom.
"There's no beating up of herself or others for occasional transgressions.
Ms Forbes says Ms Hall's book is "full of small but important tips and tricks to nudge people towards lighter living".
Tanya Surrey, part of the team organising the Queenstown Writers Festival, says Ms Hall joins the festival as part of her national book tour.
"In a world where climate change concerns are widespread we look forward to hearing Kate's innovative ideas for living sustainably and protecting our beautiful environment."
Ethically Kate in conversation with Alexa Forbes is from 11am to 12pm on Saturday, November 12 as part of the Queenstown Writers Festival. Tickets can be purchased online.
Main image (Facebook/Ethically Kate): Kate Hall, aka Ethically Kate, will be at the Queenstown Writers Festival promoting her new book 'Better, Bolder, Different'.

---