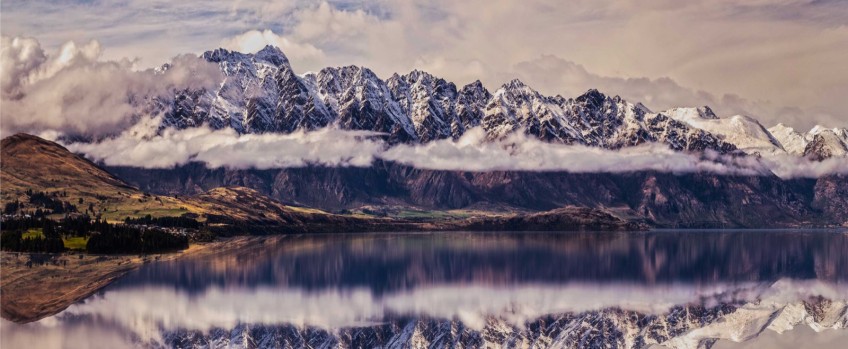 Screenwriters' residency returns to boost district's film sector
Jan 31, 2023
---
Great Southern Television and Queenstown Lakes District Council are proud to announce the four recipients selected for the 2023 Tāhuna Writers Retreat.
The four screenwriters are:
Claire Varley (Te- Aitanga-a-Māhaki, Te- Whānau-ā-Apanui, Rongomaiwahine);
Finnius Teppett;
Matasila Freshwater (Nusa Hope, Roviana Lagoon (Western Province) / Matakota, Dugaha and Baguri / Vuregare / Pākeha); and
Mia Maramara (Filipino).
The one-month residency will involve workshops on writing for international television markets along with the provision of personal mentors, accommodation and coverage of living costs. Over the course of the retreat, each writer will develop a concept for a scripted drama series to be based and produced in the Queenstown Lakes.
At the conclusion of the month, they will then pitch their concepts to a selection committee. Great Southern Television will have the first right to option chosen concepts and commission a pilot script.
"With approximately 80 outstanding applicants, this was a highly-competitive process. The exceptional 'Top 4' have unique, brave and exciting voices which makes both organisations excited about the future of the storytelling in Aotearoa New Zealand. Following the success of Tāhuna 2022, we are excited to have selected another four emerging writers of the highest quality. We have watched the writing careers of our inaugural residents flourish and the ideas they brought to the table were excellent and are alive in various forms in the global marketplace. In 2023, we have a wonderfully eclectic mix of writers who we can't wait to bring into the Tāhuna world and provide with a home and creative space for a month. This will allow them to fast track their ideas and launch them onto the world stage. Bring it on!" said Philip Smith, CEO of Great Southern Television.
"Queenstown Lakes District Council and Film Queenstown Lakes are excited to be supporting the Tāhuna Writers Residency for a second year, and to yet again have an impressive line-up of New Zealand screenwriting talent join us in Queenstown in 2023," said Kahli Scott, Manager at Film Queenstown Lakes – Queenstown Lakes District Council.
"As the district's film office, we recognise the value film and TV production brings to the district's economy and community. This residency will give these four incredibly skilled writers time, local connections, mentorship and inspiration to create original TV concepts set in the Queenstown Lakes District, which is all in line with our vision for growing the local industry."
Main image: Great Southern.tv

---