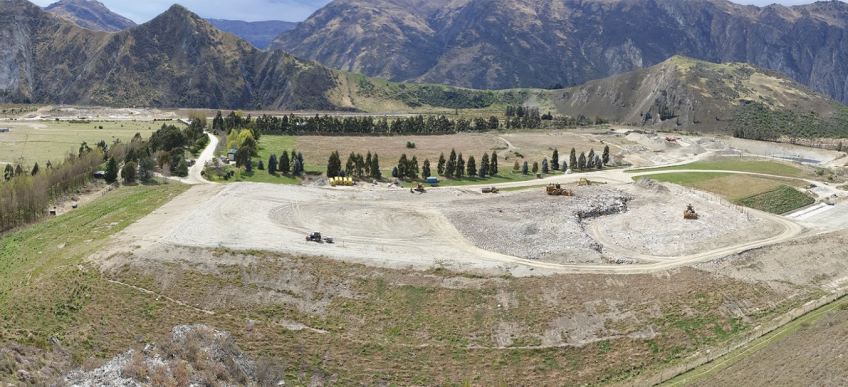 QLDC pleased about new Unique Emissions Factor
by Queenstown Lakes District Council media release - Jun 29, 2023
---
QLDC and Scope Resources Ltd have taken the district forward on its environmental protection journey thanks to the successful application for a Unique Emissions Factor
Queenstown Lakes District Council (QLDC) and Scope Resources Ltd have taken the district forward on its environmental protection journey thanks to the successful application for a Unique Emissions Factor (UEF).
The successful UEF application means the Victoria Flats landfill could apply its own emissions factor when calculating its greenhouse gas emissions surrender obligation to the New Zealand Emissions Trading Scheme (NZETS) for the 2022 calendar year.
Additionally, the community will be saved from large increases in waste disposal fees thanks to the new UEF.
"Waste is an expensive material to deal with and this is only increasing, which is a huge challenge during a cost‐of‐living crisis," said QLDC solid waste contracts manager Laura Gledhill.
"It's fantastic to be able to track our greenhouse gas emissions accurately using our landfill gas capture and destruction system, which provided concrete data that directly supported our UEF application.
"This information helps ensure we're playing our part to protect the beautiful whenua we call home while demonstrating that we're paying our fair share for the environmental cost of our activities."
The UEF was successful in part due to the 2021 commissioning of Council's landfill gas capture and destruction system, which significantly reduces greenhouse gas emissions and supports the goals of the Queenstown Lakes Climate and Biodiversity Plan.
Data on the volume of methane destroyed using this method contributed to the application made to the New Zealand Environmental Protection Agency (EPA) when seeking the UEF.
Previously, the district worked under the NZETS default emissions factor (DEF) calculation which is based on an average NZ landfill emissions rate. The NZETS requires the surrender of one emissions unit (NZU) for every tonne of emissions, with obligations calculated each year by multiplying the tonnes of waste disposed by the DEF. The new UEF is two‐thirds lower than the DEF and is specific to our district.
The UEF application submitted to the EPA in January 2023 for the 2022 calendar year was approved in April this year. As the UEF is based on methane collection and destruction efficiency for each year, a new UEF is applied for every twelve months.
Main image (Supplied/QLDC): Victoria Flats landfill


---