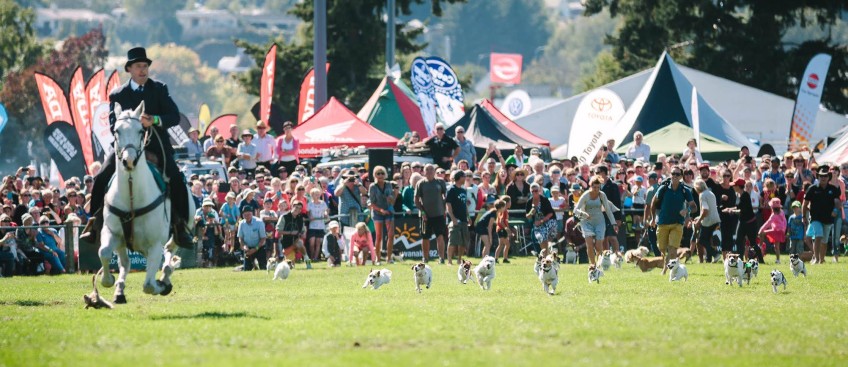 QLDC gives half a million dollars to local events organisers
by QLDC media release - Jul 19, 2023
---
Nearly half a million dollars of grant funding is set to offer locals and visitors opportunities to experience a wide range of events, as well as spark an uplift for the economy.
Councillors approved Queenstown Lakes District Council's latest events funding at a public-excluded session at its meeting on Thursday, June 29.
In total $492,835 was awarded as part of the annual contestable fund which goes toward attracting and supporting sports, arts, cultural and community events across the district.
Councillor Craig Ferguson, the chair of the QLDC Events Funding Panel, said it was fantastic to see the sector regrowing.
"Having the biennial Warbirds over Wānaka airshow return, alongside international events such as Winter Games NZ and the Queenstown Marathon, is a huge boost. It shows the local industry's fortitude and spirit.
"As well as supporting the well-known large events, we're very pleased to also help fund the district's wide range of emerging shows and festivals including Ripe, Roam, The Wild and Queenstown Multicultural Festival.
"These events lift our local economy, entertain and enlighten, and have a positive impact on our community's wellbeing — whether it's via residents enjoying what's on offer or taking part as a volunteer.
"If anyone is interested in volunteering for an event, I'm sure the organisers would welcome contact. And if people are keen to create something new, we're always keen to see new events in the mix for consideration."
QLDC's Events Funding Panel, which consisted of councillors Craig Ferguson, Quentin Smith, Matt Wong and Barry Bruce, considered the applications in late May and approved the following (in alphabetical order):
$30,000 and over
Challenge Wānaka
LUMA Southern Light Project
New Zealand Open (golf)
Queenstown Marathon
Warbirds over Wānaka
Winter Games NZ
Under $30,000
Arrowtown Autumn Festival
Aspiring Conversations
Cyclorama E-Bike Festival
Lake Hayes A&P Show
Motatapu
NZ Mountain Film Festival
Queenstown Bike Festival
Queenstown Diwali Festival
Queenstown Multicultural Festival
Ripe
Roam
The Wild
Wānaka A&P Show
Wao Summit
Winter Pride
Main image (Supplied): Dogs race at the Wānaka A&P Show, one of 21 events to receive a slice of half a million dollars in grant funding last month from the Queenstown Lakes District Council.


---