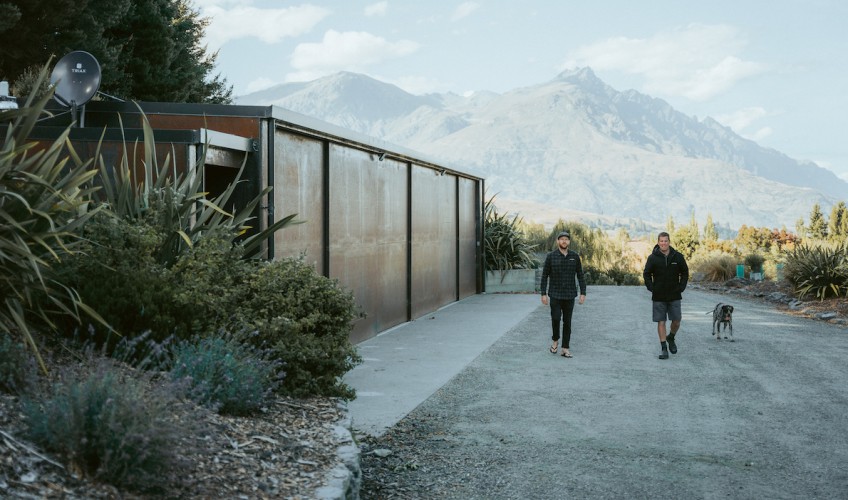 Otago builders back with another gold from international gin awards
May 01, 2023
---
Two Central Otago builders, Hamish Bourke and Stuart Clark have won gold at the 2023 San Francisco World Spirits Competition for their best-selling Quartz gin.
Rifters entered the Original Dry and Quartz gins for the third year in a row and have come away with a silver and a gold.
Hamish says it's a massive achievement for the boutique distillery team.
"It's unreal to win. It's bloody awesome to be honest. To be able to put gins made down in Arrowtown, New Zealand onto the world stage and get a gold medal, stacking up against some of the best gins in the world, is pretty awesome for us."
The gold follows a handful of awards won around the world in the past month, including three bronzes and a silver at the International Wine and Spirit Competition in London for their Blossomed, Original Dry, Quartz, and Pinot Noir gins.
"We were lucky enough in London to have the four gins we entered come away with a medal. It's been a big haul of medals over the last couple of weeks, and we couldn't be more stoked."
In the past two years, Rifters has been building the brand to reach gin-drinkers on a global scale. Distributing Aotearoa-wide and across Duty-Free has been an exciting first step for the business, and Hamish says entering competitions like San Francisco and IWSC help get the name out even further.
"Any time you win an award on the world stage like this, it gives the brand a massive boost. It's put so many eyeballs on our brand and got people tasting our product, not just here in New Zealand but across the world. These awards are huge for our brand growth and awareness of who we are and what we're doing."
They may be distilling from a shed, but Hamish says producing small batches the gin ensures it's kept balanced, fragrant, and boutique. With another still on the way, the team looks forward to growing its operations further.
Located in the Wakatipu Basin, Rifters operates out of its Arrowtown Distillery. Each gin is crafted from locally foraged ingredients around the property the team works from. Using water sourced from the lakes and rivers of the Southern Alps ensures every drop is artesian and fresh.
Recently, Rifters distributed an in-house designed demijohn system to bars around New Zealand. The 5L container is used instead of single bottles to eliminate unnecessary waste and is one of many efforts toward a more sustainable business.
"Every demijohn that gets used in a bar saves 7.1 bottles from going to landfill. Since the end of last year, Rifters has saved around 2500 bottles from ending up as waste. It's awesome to save that volume of bottles in such a short period."
Now with another gold under its belt, Hamish says he can't wait to see what else Rifters can achieve in the future on a national and international scale. This year's awards are just the start.
"The win has built a really good foundation for us to grow into the future, and beyond."
Main image (Supplied): Rifters is a boutique gin distillery in Arrowtown founded by Otago builders Hamish Bourke and Stuart Clark (pictured)


---