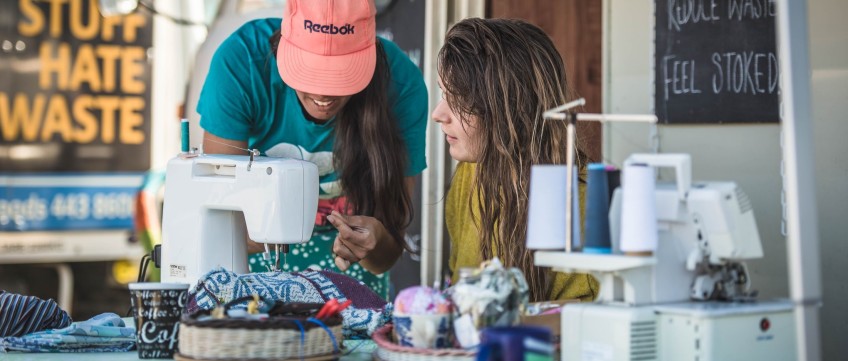 Now's the time to join the repair revolution
Nov 07, 2022
---
Do you love stuff and hate waste? Then take your broken treasures to get repaired at one of Wastebusters upcoming Repair Revolution events:
Sunday, November 13, 10am to 2pm at the Arrowtown Community Centre
Saturday, November 19, 10am to 2pm at the Wānaka Community Workshop
These fun, free, feel good events see volunteers putting their repair superpowers to work, helping to reduce waste while up-skilling, empowering and connecting our communities. They'll have a go at fixing clothes, upholstery and other textiles, electronics, appliances, toys, furniture, musical instruments and bikes.
Do you have a repair superpower?
If you enjoy repairing things and sharing your know-how, Wastebusters invite you to join them as a volunteer fixer at their Repair Revolution events.
Your repair skills in fixing household items such as computers, electronics, small appliances, small furniture, clothes, jewelry, books, bikes and more, are all welcome. Simply complete the online form and a Wastebusters team member will be in touch soon.
Main image (Supplied): Wastebusters is looking for fixers of all kinds to volunteer at their Repair Revolution events.


---