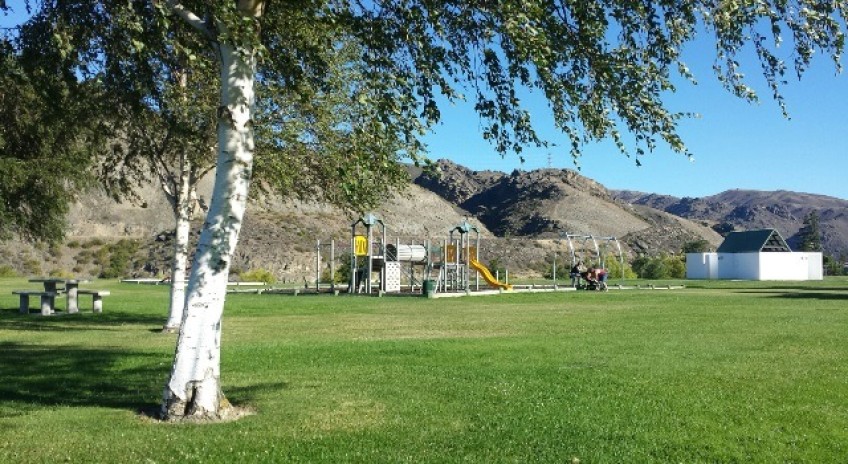 New multicultural mural for Central Otago
Feb 10, 2023
---
Cromwell Community Board has given the green light for a multicultural mural project to proceed.

Welcoming Communities Officer Deborah Beange presented a report to the board yesterday (Thursday, February 9) for it to approve the installation of a multicultural mural on the Alpha Street Pavilion in Cromwell.

A Welcoming Communities newcomer survey conducted in March 2022 revealed interest in the creation of an artwork to depict different cultures in the community. In October last year Welcoming Communities received a $10,000 grant from the Ministry of Business, Innovation and Employment to support a welcoming activity that supports migrant participation in the community, and the idea for a mural grew from there.

Consultation with the Central Otago District Arts Trust (CODAT) commenced to receive advice and gauge support. A partnership developed and after many discussions, the Alpha Street Pavilion on the Alpha Street reserve was identified as an ideal canvas for the mural.
The building's key users Cromwell junior and senior football clubs enjoy a culturally diverse group of members who all contribute to the Central Otago community, and both clubs have expressed their support for the mural concept.

"Celebrating the diversity of both the sport and the community through this art project seemed a natural choice," said Ms Beange.

The 8.4m x 2.4m mural will wrap around two façades of the building, giving it high visibility to the local streets, into the adjacent park and across the lake.
It will be painted by renowned street artist Ling, a Dunedin-born artist currently based in Melbourne, who specialises in large scale installations.

Welcoming Communities, CODAT and the artist will be encouraging community participation in the development of the design to ensure that it represents and celebrates people in our community through images and storytelling. Ideas generated by the community for the image, as well as geographical, social and cultural information will be provided to the artist to integrate into the mural design.
Cromwell High School art students will be included in the mural painting process to build local capacity for street art design and large-scale portrait art. It is hoped, should all external funding be secured for the $31,800 project, the mural will be completed by the end of June 2023.

Cromwell Community Board Chair Anna Harrison commented that the pavilion was "one of our less attractive buildings" currently so a "fabulous mural" by someone of Ling's calibre would be a much welcome addition to the town adding interest, colour and vibrancy.
Main image (Central Otago District Council): The Alpha Street Reserve includes playing fields and the popular Alpha Street Playground.


---