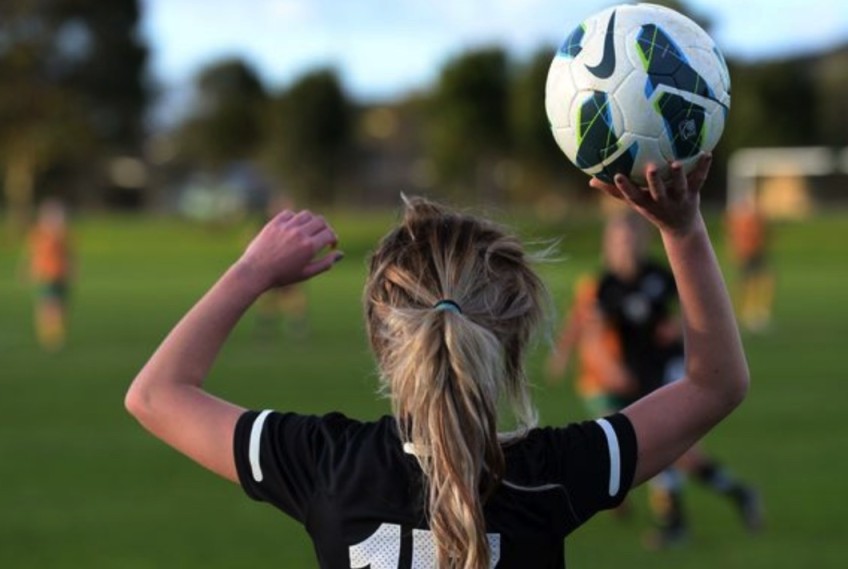 New girls football programme for Wānaka
Feb 21, 2022
---
From the Wanaka AFC:
"Wanaka AFC are launching a new year round girls football programme for the 2022 season which will see girls as young as 5 years old given the opportunity to play football against other girls in a fun positive environment. With the huge growth in women's football globally seen over the last 10 years, NZ Football have invested in getting more girls involved in football at a grassroots level. Alongside this Wanaka AFC are dedicated to getting more girls and women playing football and are offering a variety of opportunities to the Wanaka community this year.
Globally girls football has gained in popularity with greater exposure and visibility with more matches and competitions being given air time and brands and sponsors jumping on board. Young girls are growing up knowing professional football is a viable career option. NZ's elite women's football team the 'Ford Football Ferns' are currently ranked at 22 out of 176 teams internationally and are on the path to FIFA Womens World Cup 2023.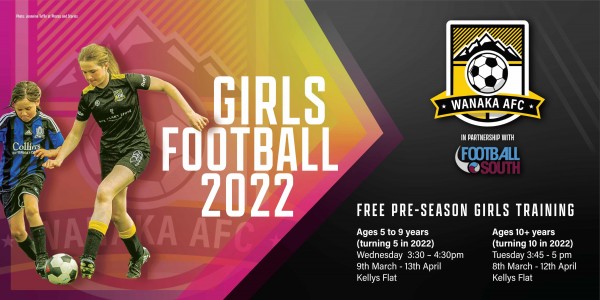 Leading this new programme for the club is a past Wanaka player and parent Jessica Zeestraten 'we want to offer an option for girls to play in close proximity with their mates to encourage a sense of belonging and a space where they can develop their skills together'.
Starting in Term 1 girls football with be available through the Soccer Sisters for pre-season training. There will be a holiday programme run for girls football in Term 2. Term 3 will see girls futsal running and rounding up the year with girls football clinics and 5 aside.
Wanaka Girls Football pre-season training, partnered with Football South "Soccer Sisters" starts on Wednesday 9 th March for the 5-9 year olds, 3.30pm – 4.30pm. For those players aged 9+ training will start on Tuesday 8 th March, 3.45pm – 5pm. Please look for updates on our Facebook page 'Wanaka Football Club'. We encourage all female players in the district or those interested in trying football out for the first time to come along. All sessions will be free!
Wanaka AFC are committed to offering football for all, whether its just having fun on the pitch with mates creating lifelong friendships or creating a pathway for those more serious players leading to a career in professional football. We recognise that the club creates a strong sense of belonging to our community and we want to open that up to all interested in playing the beautiful game. For those girls and women interested in finding out more about playing for the club please visit the website, Facebook page or email info@wanakafootball.nz

---