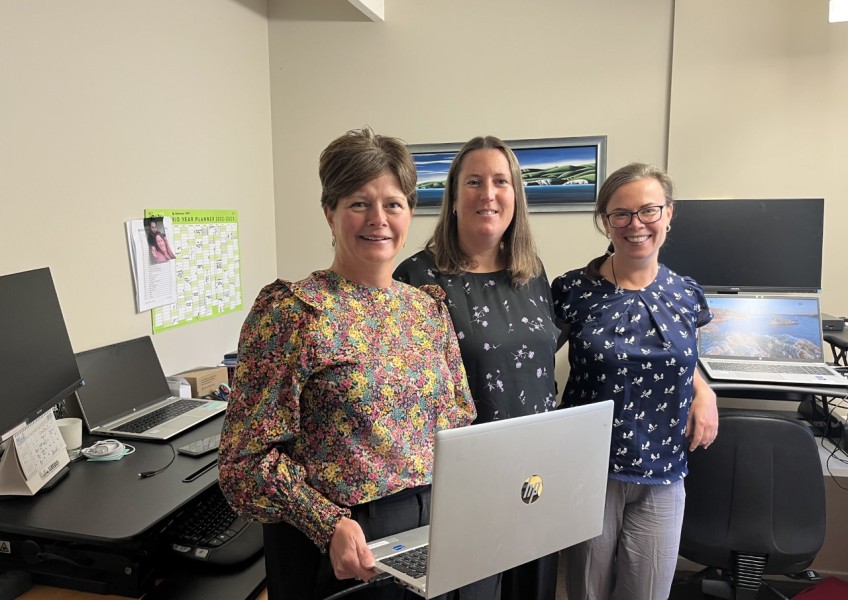 Four new laptops for Otago Community Hospice team
Mar 28, 2023
---
The Otago Community Hospice team based in Central Otago has thanked the Lot 47 - Cromwell Community Project for generously funding the purchase of four new laptops.
This donation significantly enhances the capabilities of the Hospice's Central Otago team, providing them with improved access to central patient systems and enabling them to deliver high-quality care.
The new laptops facilitate timely interaction with patient portals, allowing the team to work more efficiently and respond to patient needs promptly. These laptops also empower the team to work remotely with ease, ensuring uninterrupted care particularly when team members are away from the Hospice's main facility, hundreds of kilometres away in Dunedin.
The Lot 47 - Cromwell Community Project's support highlights the power of community involvement in enhancing healthcare services and the positive impact that collaborative efforts can have on the well-being of local residents.
Main image (Supplied): Central Otago Community Care Coordinators Rachel Sinclair and Abby Earrey, along with Clinical Nurse Specialist Helen Harrex-Reind, are pictured expressing their appreciation for the generous donation.

---