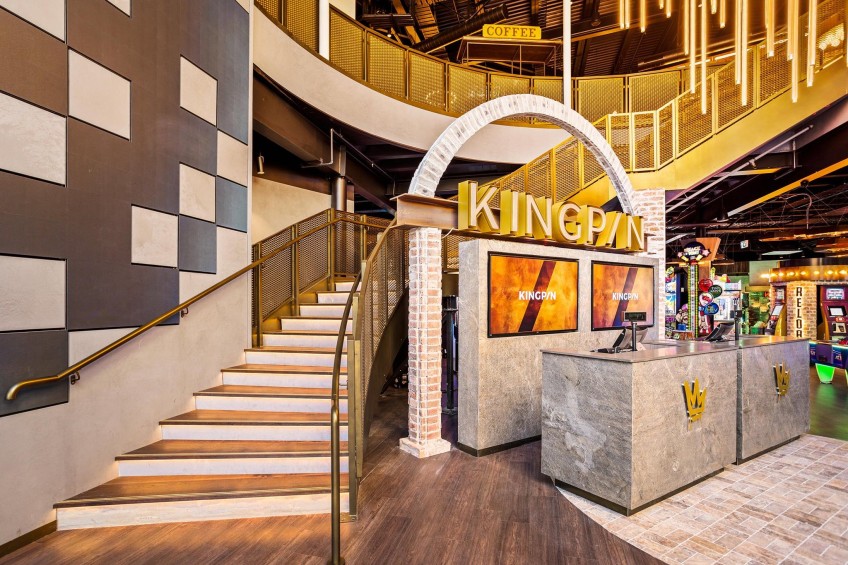 Kingpin's got everything sorted for fun this summer - including locals' pricing
Dec 16, 2022
---

We all know the kids will have a ball, but it's the adults who will surprise you.
Like when you're enjoying a cocktail and a bit of tenpin with your office and turn to scowl at the child screaming madly, only to discover it's Susan from accounts losing her permed mind over an unexpected strike.
Or when you're on a delightful date with a new beau, playing some pool, both being very coy and polite until you accidentally sink the black ball and your date yells "In your face!", right into your face.
Or perhaps you walk by, cringing at some tone-deaf youngster belting out "Let It Go!" in the karaoke room, only to peer in and see Grandad has stolen the solo from his rather put-out grandchild.
Oh, the fun we have. And summer's only just starting.
Yes, it's our first full summer as the Kingpins of Queenstown and we want you – the locals – to come show us how to have fun.
We've got bowling, we've got arcade games, we've got ping-pong, we've got escape rooms (for the over 14s please), we've got virtual reality, we've got pool, we've got private karaoke rooms, we've got food and we've got plenty of booze.
But wait – there's more! Because we love our local family, we've got locals pricing. Simply show us your proof of address (including Glenorchy – we see you!) and get 20 percent off our Gold, Silver or Bronze activity pricing, all day every day.
We also have our Ultimate Holiday Pass, guaranteed to keep the kids (and big kids) entertained all summer.
For just $59 you get your choice of two activities, a $23 food voucher, $25 in arcade credit, and 200 prize tickets! It's our no-brainer, best value deal available from December 15 until February 7.
We also do VIP, royal treatment, hot-diggity private parties tailored to your needs. Groups can be anywhere from 12 to 300 people. Just get in touch here and we'll make it happen for you.
And can't forget our epic birthday parties. Whether it's for kids, teens, or adults, we can make it as unforgettable as old mate Susan's strike. Get in touch here.
Don't dilly dally, come live like a local KingPin - We'll see you at the bar!
Address: KingPin. 35 Brecon Street. Just under the gondola. Follow the neon lights to happiness.


---