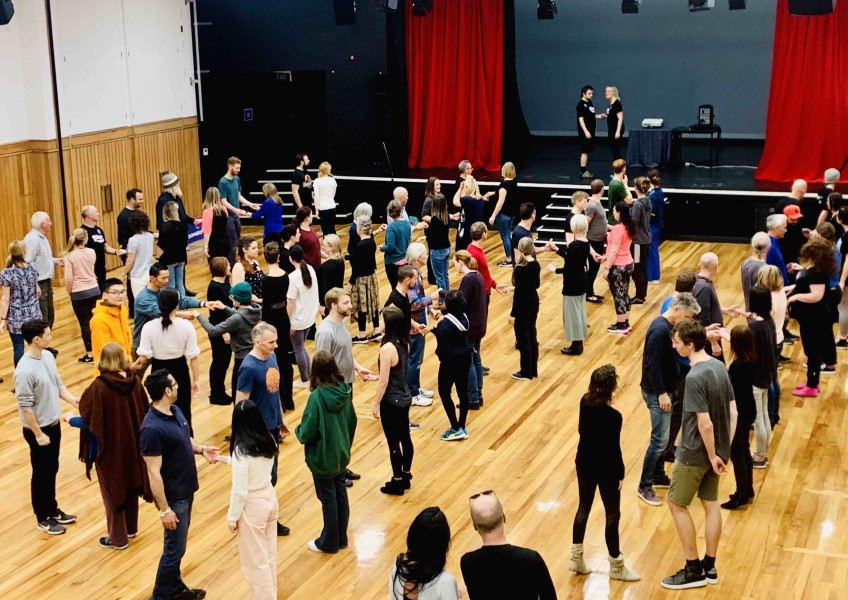 Jive and Thrive to get people dancing for good cause
---
Don some dancing shoes because a weekend of dance classes and parties is coming to Queenstown.
Jive and Thrive is back for a second year, and will raise money for local mental health charity the GoodYarn Programme.
The weekend attracts dancers from all over the country for workshops and dance parties.
Katie Bridges organises the dance festival along with Emma Dagg.
She says it's all about having fun and raising money to help others feel better too.
The dance style: modern jive.
"Modern jive is like walking to music which makes it one of the easiest partner dances, and a great place to start dancing."
For anyone keen to attempt a whirl around the dance floor, a free community class is part of the weekend's events, set to take place at the Queenstown Memorial Centre from 3.15pm to 4.15pm on Sat, August 13.
"This year we are also flying in a headline dancing act for Australia for a little international sparkle."
Jive and Thrive runs from Friday, August 12 to Sunday, August 14.
Proceeds from the weekend will go to the GoodYarn programme, which runs free education for mental health.
Weekend Rundown:

Friday night
7pm Dancing at The Bavarian – come along, get yourself a drink and see what modern jive is all about – the social dancing is where this dance comes into its own.

Saturday
9.45am FREE Yoga class - Open to all (optional gold coin donation to the GoodYarn programme) at Queenstown Memorial Centre.
Day workshops for those who already dance modern jive.
3.15pm FREE community class (optional gold coin donation to the GoodYarn programme) at Queenstown Memorial Centre.
7pm Fireball Party - Come dressed with a splash or red, yellow or orange, watch a fun competition and performances from some of the top dancers in NZ and Australia. Then the dance floor is open for anyone who wants to give it a go, or simply just watch a bit more.
Fireball Party Community Price for spectators $10, 7pm to 12am at Queenstown Memorial Centre.

Book classes and parties for the weekend here.

Main image: A group dance lesson at last year's Queenstown Jive and Thrive event.


---