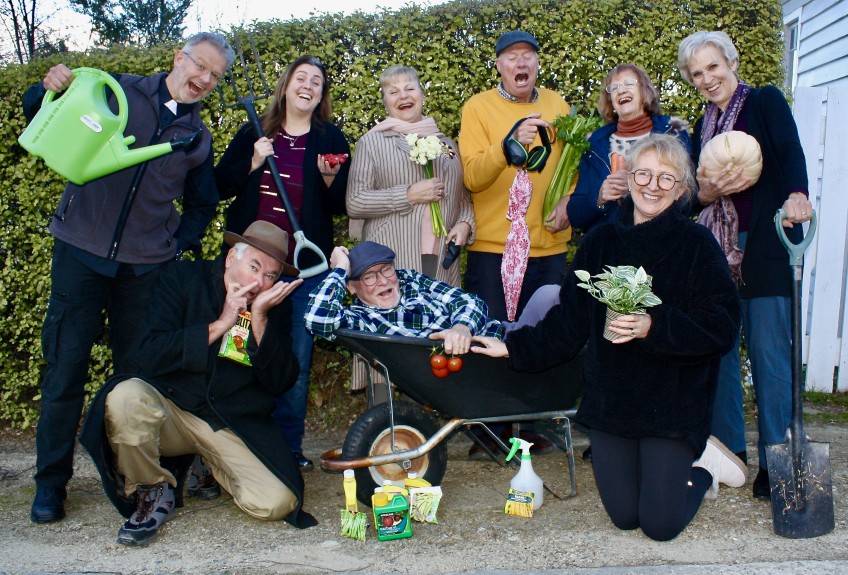 Remarkable Theatre's 'Gone to Seed' is one to see
---
The most recent production by local community theatre group Remarkable Theatre is coming to the Arrowtown Athenaeum Hall stage this week for seven hilarious shows.
Gone to Seed will be opening this Thursday night and Remarkable Theatre committee member Melanie Grindell says it's one not to miss.
"It's a comedy that will appeal to a lot of different people," she says.
The show was set to be put on this time last year, but due to the pandemic lockdown it had to be cancelled.
"We loved it so much we wanted to put it on this year."

The award-winning script by Tim Hambleton follows the adventures of the ageing members of a gardening club, and this local rendition's being directed by Lisa Clough.

The characters will feel familiar to anyone who's belonged to a community club or organisation, Ms Grindell says.

"A lot of people that come and see the show will be able to recognise some great characters they may have encountered through their lives," Ms Grindell says.
The members of the gardening club come up with some questionable ways to raise money, which brings plenty of laugh-out-loud moments to the stage.
But the show's also about friendship and connection, all with a Kiwi twist.
This is the theatre group's main production for the year, however they put on a series of different performances and events throughout the year too.
The group hosts Remarkable Theatre Nights, which take place at the Sherwood from 7pm to 9pm on the last Tuesday of most months.
The nights are for regular members as well as new members keen to get involved and find out what the group's about.

Keen to head along? Tickets for Gone to Seed are available for purchase here.

---