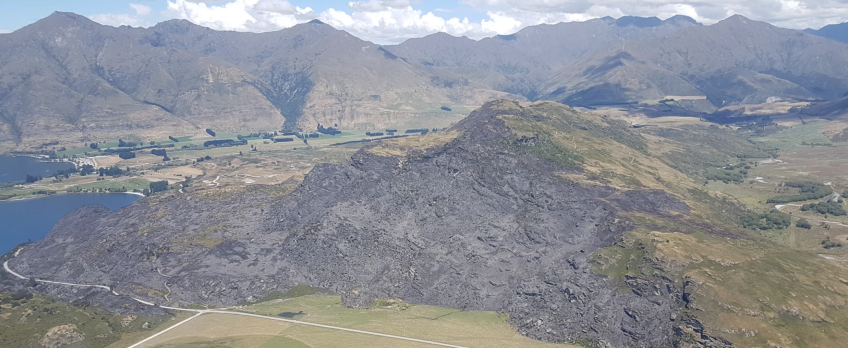 Glendhu Bluffs permanent fire restrictions in force
Dec 01, 2022
---
Following community consultation after the fire in January 2022 along with other significant fires in the area, Fire and Emergency have imposed a permanent restricted fire season zone in the area, under the Fire and Emergency Act, which also empowers FENZ to prohibit or restrict activities that may start or cause the spread of fire.
Fires restricted and Fireworks prohibited
The permanent restricted fire season zone will require a permit for almost all types of fire 365 days a year.
The restrictions covering the zone will protect the recovery of this significant landscape by reducing the risk of fires during a highly vulnerable stage as bracken, grass and kānuka recolonise the burnt area.
This will also help protect the remaining indigenous scrub and bush, which are vital seed sources for natural and supported regeneration.
Requiring a permit for open fires will reduce the incidence of risky behaviour that could cause damaging fires and will encourage people to take more responsibility for the consequences of their actions.
Fire and Emergency will be erecting signs in the area to remind people both local and visitors that permits are required for almost all fire types in the area.
To find out more about applying for a permit go to our website www.checkitsalright.nz
Images: Otago Fire and Emergency / Facebook

---