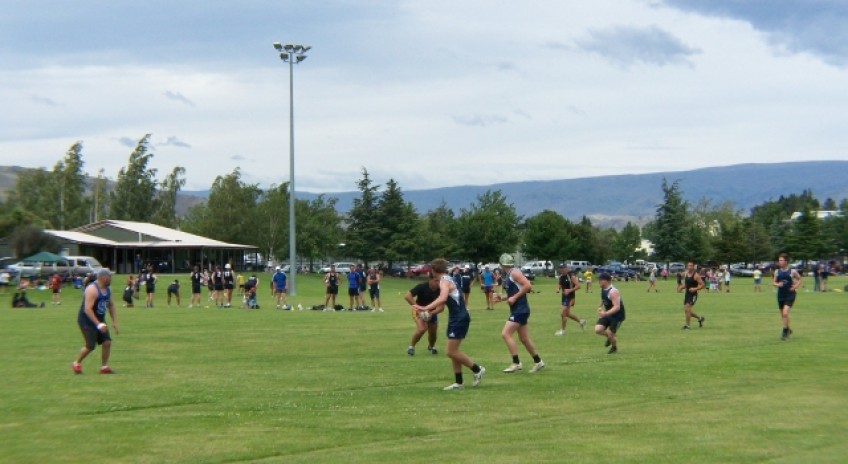 $2 million sports club revamp for Cromwell
---
Cromwell's sports club rooms are long overdue a spruce up to meet the recreational needs of the growing town, and a band of dedicated volunteers is getting on with getting it done.
Cromwell Community Sports Club Charitable Trust secretary Paula Clark says the Barry Avenue building, which overlooks Anderson Park, is no longer fit for purpose.
Local rugby, netball, tennis, soccer, basketball and cricket teams all use the facility.
In addition, approximately 250 times a year, community groups also use the club's meeting rooms.
Yet the building was transported to the site 35 years ago from the soccer fields at Alpha Street, and it was already old then, Ms Clark says.
"The upgrade is long overdue."
The trust has engaged Cromwell design and building company Hunter and Craig to develop a concept plan to renovate the building.
Although the actual footprint of the rooms will be only slightly larger than what's there now, the main hall will increase from 140 square metre to 220.
Other key features: men's and women's changing rooms and showers, a referee's room with toilet and shower, and a commercial kitchen and bar area.
It's hoped construction will start in August 2022.
"With Cromwell's current and anticipated growth, trust members felt it was time to stop the talk and take action."
The renovation has a $2-million price-tag.
Although some of the rebuild budget will be met by bigger funding bodies, the community groups and sports clubs using the rooms will need to make a vital contribution, Ms Clark says.
And to kick things off, Cromwell Junior Rugby is organising a Rogaine event on Webb's Orchard, owned by fourth generation Cromwellian and rugby club member Simon Webb, and surrounding countryside.
Like in orienteering, participants in a rogaine must navigate their way across challenging terrain and locate checkpoints.
Mr Webb says the course provides opportunity to visit areas not usually accessible to the public, and raise money for a worthwhile community cause while doing so.
"The course includes our orchard, Scott Base and Burn Cottage vineyards, and the Sanders and Leyser farms.
"The views are fantastic and you'll definitely get a new perspective of Cromwell."
The terrain is varied and will suit all abilities, he says.
The event is set for 10.30am, Sunday, November 7, with registration from 9.30am.
Terry Davis of Highlands Event is helping the rugby club to organise the event and all money raised will go towards the planned revamp of the sports club building.
Keen to give rogaining a go for a good cause? Everything you need to know to enter the event is here.

---