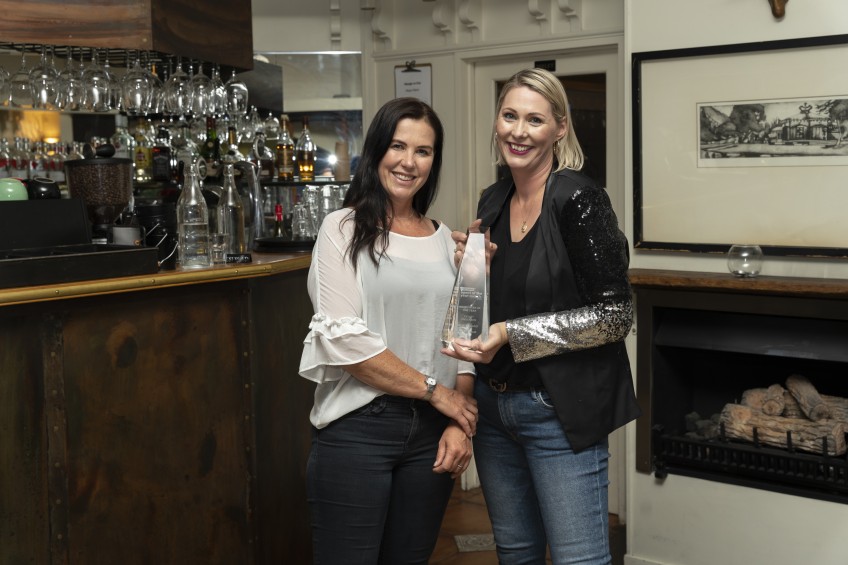 Cromwell real estate agent beats big guns to win award
---
A newbie Cromwell real estate agent has won a national award for up-and-comers in the industry.
Keeley Anderson, of Tall Poppy Cromwell, has received the Rising Star title at this year's Rate My Agent Awards.
Rather than being judged by industry peers, the awards recognise talent based on customer reviews and feedback.
Ms Anderson has only been in the real estate game for two years, yet ranks in the top four percent of all active agents in the country as measured by the awards.
To qualify as a Rising Star an agent must have listed their first property within the last three years.
Ms Anderson says she may be new to the sales job, but she's not afraid to put herself out there, and that's been key to her early success.
She's seen around town, and not just on real estate signs – she's at day-care drop off, out on the lake in the boat, and a founder of the Pinc Ladies, a networking group for working women in town.
"My approach with every client, whether they're a vendor or a purchaser, is to make sure I gain a deep understanding of their requirements.
"That way I ensure I not only meet, but exceed, their expectations with a result everyone is happy with".
Being fresh to the industry has its advantages – she's able to adapt and she's open-minded, she says.
"I'd encourage anyone looking to embark on a career in real estate to make sure they love to learn as they go, as every client brings new challenges and questions to overcome."
Even the "old hats" in real estate are continuing to learn within their profession as technology and society moves at pace, she says.
Rate My Agent NZ sales manager Briar Watson says there's some bigger, more established players in the real estate game, which means Ms Anderson, and Tall Poppy, are punching above their weight.
"This brand is dominating. Tall Poppy has taken out the number one spot top for many suburb rankings and only just got pipped by Australasia's biggest brand.
"Keeley has done exceptionally well."
Main image: Keeley Anderson (right), a real estate agent for Tall Poppy in Cromwell, receives the Rising Star award from Briar Waston, of Rate My Agent.


---