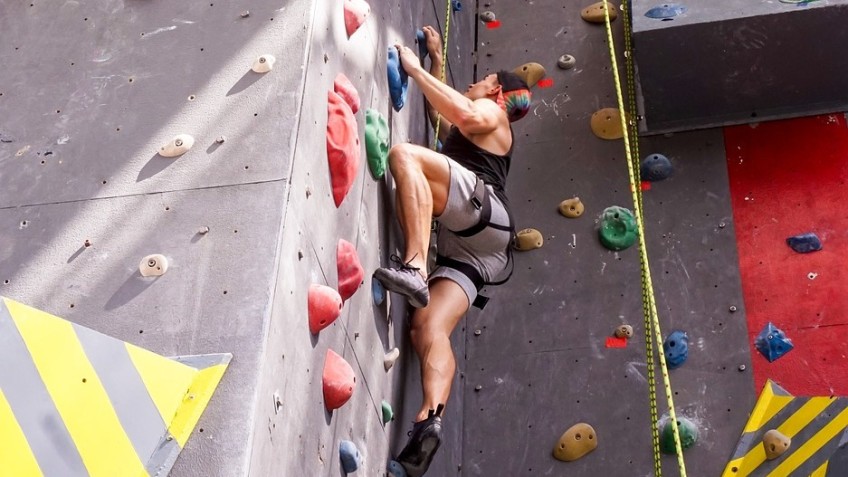 Keen climber investigates indoor wall for Cromwell
Jul 13, 2023
---
A Cromwell climber is on a mission to bring an indoor climbing wall to town.
Kieran Parsons is a regular user of the crag at Bannockburn, but reckons local climbers would benefit from an indoor spot to scramble up as well.
As he investigates the idea with funding secured by Connect Cromwell's last round of Winning Ideas grants, he's surveying potential users to get a feel for how they would use the proposed facility.
"We're keen to hear from as many people as possible so that we can get the best picture of what the community would like to see in a climbing wall," he says.
He sees the wall, which could cater to bouldering too, being available for use by visitors and groups in the community.
"It could be used by families, school groups, guides, scouts, businesses - just about anyone you can think of who wants to get active.
"I'm also aspiring to coaching young people to one day compete in national level competitions and it would be great to have a facility in which we could host rounds of these competitions."
The survey is open until Sunday, July 23, and takes just a few minutes to complete. It is open to people outside of Cromwell, who could be interested in using the wall.
Find the survey online here.
Main image: Pixabay


---