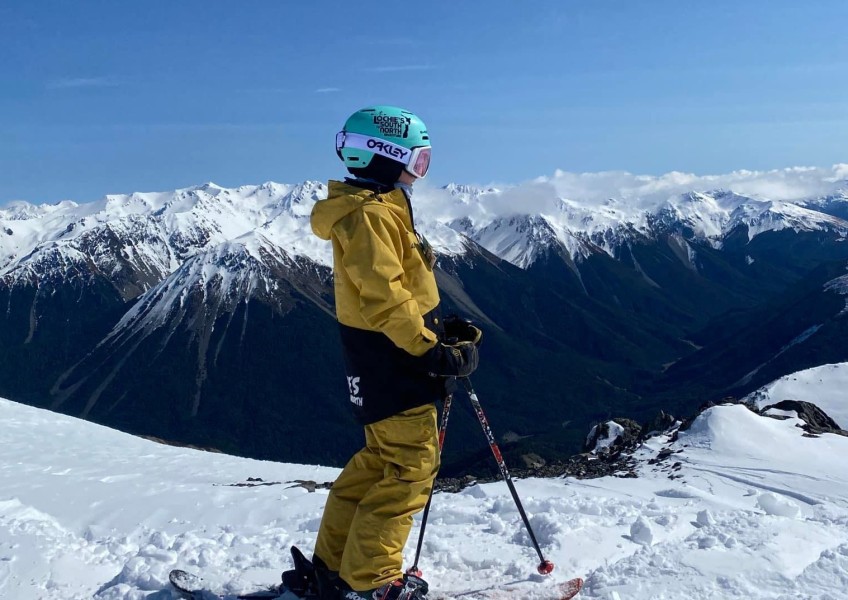 Cromwell 8-year-old at it again with epic ski challenge for charity
---
*UPDATE: Wild weather has pushed Lochie's ski date out to Friday, August 12.
Cromwell's young ski campaigner is back for another winter of raising money for a good cause.
And this year Lochie Win's inviting other skiers and boarders to join him on his fundraising challenge.
The eight-year-old Cromwell Primary School pupil will seek to complete a 12-hour endurance ski at Coronet Peak.
He'll start on the slopes at 8am, and keep on sliding until 8pm, all in the name of raising money to support people with cancer.
It's a cause close to home.
In 2018, a then four-year-old Lochie watched mum Rebecca battle cancer – she was diagnosed with a massive tumour in her adrenal gland, which compressed her kidney.
Lochie's dad Luke says the 12 months of hospital trips and healthcare "felt like a bad dream".
The tight-knit family of three made it out the other side of that incredibly challenging journey, and they've never forgotten the support they received from the Cancer Society of New Zealand.
"They were a godsend and are still in many ways for our family."
Luke says this is the third year of fundraising the family has undertaken and they're hoping it will be their biggest yet.
In 2020, Lochie's mission to ski 40 days for Cardrona's 40th birthday had him deliver more than $10,000 in fundraising money to the Cancer Society.
Last year, a series of road trips had him attempt to ski every skifield in the country.
"After a while, people around the country began to hear what Lochie was trying to get done.
"We were made to feel like part of their family in each field we would visit."
Inspired to get as many turns on the snow as possible to help support people with cancer? Everything you need to know to join or support Lochie in his winter 2022 challenge can be found here.
There'll be challenges over the day, with prizes up for grabs, including for best dressed, most vertical metres travelled, and most funds raised.


---