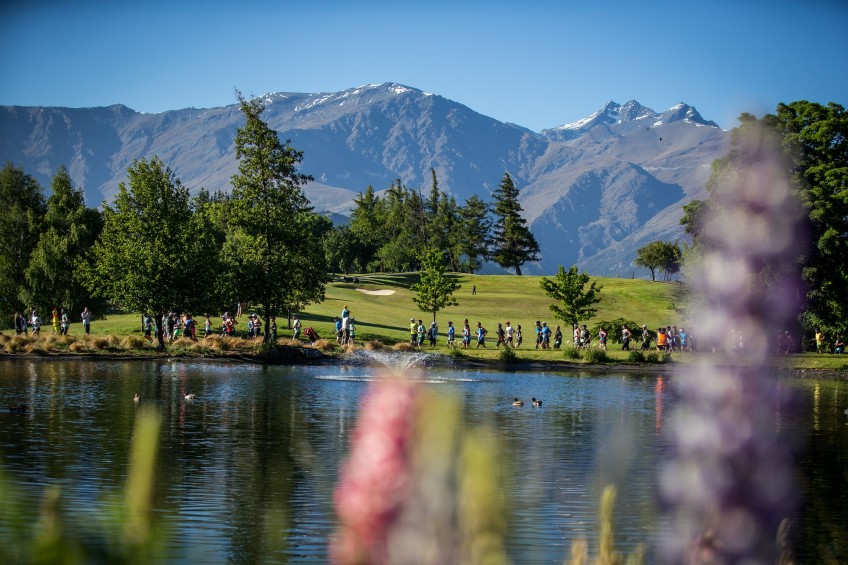 Countdown to Queenstown Marathon is on
Oct 24, 2023
---
Queenstown is gearing up for one of its biggest sporting events of the year, with thousands of runners expected to compete in the New Zealand Sotheby's International Realty Queenstown Marathon.
Dubbed by organisers as "one of the world's most beautiful marathons", the event offers four distance options for runners - a full marathon, a half-marathon, a 10-kilometre and a kids run - with routes largely following popular off-road trails.
It is the ninth rendition of the annual event, which this year will take place on Saturday, November 18.
Organisers say there is still time to sign up and get training.
Keegan McCauley, the race director, is encouraging runners of all abilities to get involved.
"The Queenstown Marathon caters to people of all abilities with mostly flat running on a unique mix of trail and road terrain, with some undulations to keep it interesting."
Mr McCauley says the region's natural beauty is a drawcard for athletes.
"It's one of the most spectacular locations in the world to hold a running event with breathtaking scenery at every turn."
He says plenty of out-of-towners and overseas visitors are expected at the event, making it a "hugely important" event for the region, with participants and their supporters ready to "pump millions of dollars into local businesses".
Mark Harris, the managing director and co-founder of naming sponsor New Zealand Sotheby's International Realty, says the company is excited to again be involved.
"It is an event like no other, putting Queenstown on the world stage.
"We're always excited to host the athletes in our beautiful home town."
For more information on the New Zealand Sotheby's International Realty Queenstown Marathon visit https://queenstown-marathon.co.nz/


---