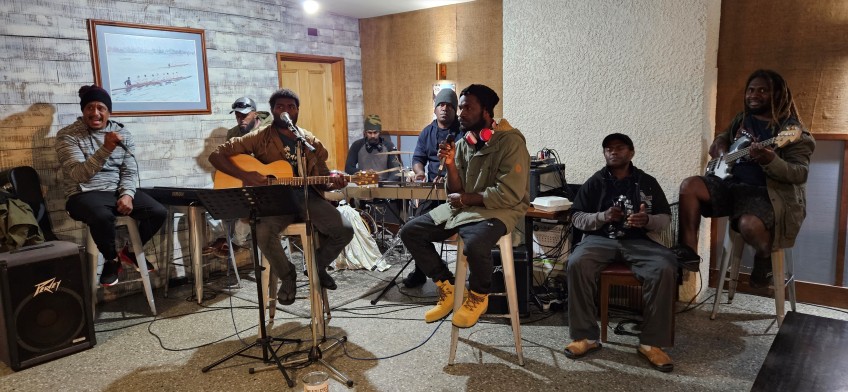 Central Otago community steps up to support Vanuatu
by Central Otago District Council media release - May 02, 2023
---
Monteiths was pumping on Saturday night to the vibes of Ni-Van band VANZET1 to raise money for the Vanuatu RSE Cyclone Disaster Relief Fund. Generous locals and Seasonal Solutions growers donated $1,909 towards the cause.
Many seasonal staff from Vanuatu call Central Otago home in the summer while working to harvest fruit on orchards and vineyards across the district.
Helping seasonal staff in Central Otago to connect with the local community and experience a cultural exchange is one of the aims of Seasonal Staff Manaaki, a collaborative group co-chaired by Welcoming Communities and the Seasonal Solutions Cooperative, which organised this concert.
Main image (Supplied): Monteiths was pumping on Saturday night to the vibes of Ni-Van band VANZET1

---