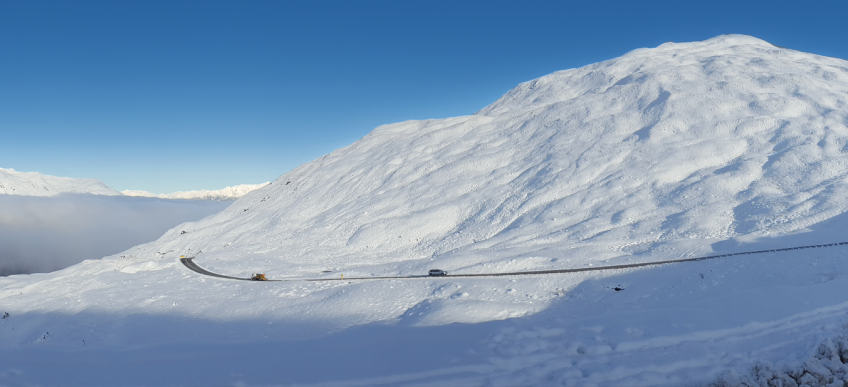 Cold outbreak to ease by the weekend
by MetService media release - May 11, 2023
---
Snow, thunderstorms, and cold west to southwest gales have affected parts of the country on Wednesday and Thursday morning, but MetService are forecasting relatively settled weather for the weekend with no severe weather expected.
The persistent feed of warm northerly winds and sub-tropical moisture that brought flooding to northern and western parts of Aotearoa New Zealand has finally been ushered away from our shores. A much colder and unstable west to southwest flow has since spread over the country, bringing showers and thunderstorms to many places, and snow down to 300 metres in the south.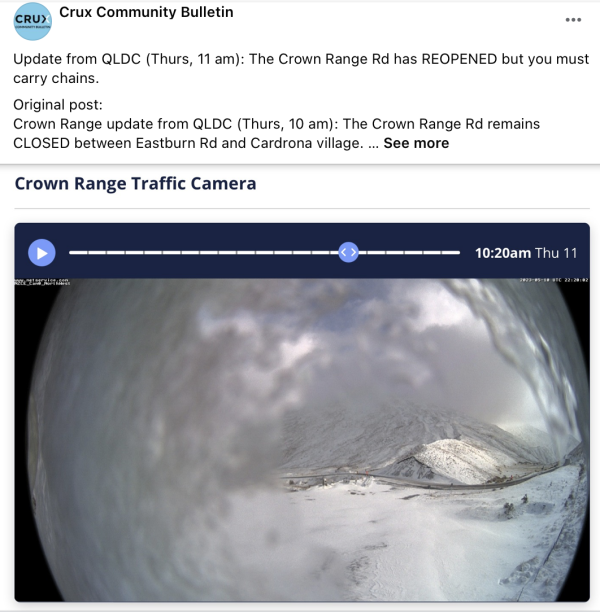 MetService meteorologist Peter Little comments, "Over 12,000 lightning strikes were detected over Aotearoa New Zealand and surrounding waters during the 24 hours to 8am Thursday, with the bulk of these occurring over the Tasman Sea to the west of the North Island."
"Meanwhile, the 48.4 mm of rain that fell in Queenstown in the 24 hours to 9am this morning was its third wettest day in May since recording began there in 1968. Snow was observed down to 300 metres in northern Southland on Wednesday evening."
As a ridge of high pressure moves onto the country from the Tasman Sea on Friday the wind and showers are forecast to ease, then clear altogether from most northern and western regions.
However, daytime temperatures are forecast to be much colder than usual right across the country through to the weekend, and temperatures will plummet overnight in some places.
Little says, "Temperatures on Thursday afternoon are forecast to be several degrees colder than we've experienced recently. Much of southern and central Aotearoa New Zealand will struggle to make it into the teens, while Dunedin, Queenstown and Gore are expected to record single digit highs."
The ridge allows a weak front to move over Aotearoa New Zealand on Sunday and Monday, delivering a few showers to most places, but especially those exposed to southwest winds.

---