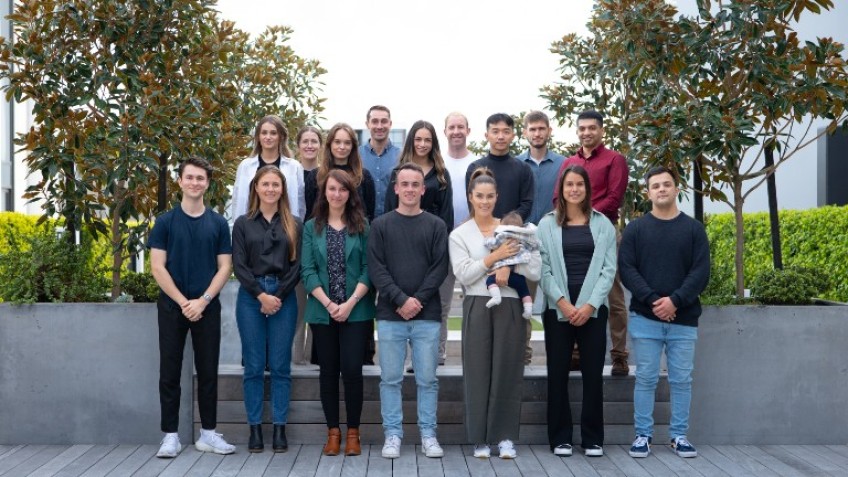 Business profile: Pivoting towards new ways of business
Nov 23, 2022
---

Remote working has become the new norm for many. But what help's at hand for a rapidly expanding and pivoting company needing to get its tech systems and hardware right?
Nourish is an innovative nutrition company that aims to improve the lives of everyday New Zealanders. Originally Proforma Ltd, a 3D body scanning business that helped gyms track customer progress, Nourish has seen some significant changes. With the arrival of pandemic restrictions, business as Proforma became increasingly difficult to do. It was time to challenge the status quo. Innovating towards another part of the business, Nourish prepared to take a bite out of poor health and wellbeing.
Nutrition had long been a passion for the five person strong team. With the changes in how the world looked and felt, the time was right to pivot towards a new way of operating. Focussing on healthy and sustainable eating, the Nourish team plan out tasty, nutritious and easy meals. These meals support everyday New Zealanders through their health and wellness journeys.

One of the key tools to realise this dream is Nourish's own app, designed and built in-house. Owner Michael Taylor built the first iteration of the app himself over a weekend, based on lessons from a friend in Silicon Valley. He learnt how to use Google Sheets to write code and incorporate the functions they needed. Nourish has since grown to 16 staff across New Zealand, with registered nutritionists, content creators and a data scientist.

Mr Taylor and Nourish are now developing a nutrition business that helps Kiwis with their health goals, doing so in a sustainable way that minimises food waste. The initial app is now replaced with a version with far greater scope. The new version allows them to evolve and offer greater features as they go forward. It also plugs into wholesale food providers to allow for an easier process.

Although based in Dunedin, the team is across the country and travel has been a big part of the growth they've had. It's partly due to the origins of the business, with Mr Taylor travelling across Aotearoa promoting his products in various gyms. This highlighted the need to be flexible and agile, so Nourish have embraced the new normal: remote working.

Going forward Mr Taylor has set two goals for Nourish: having 300,000 app users and launching into Australia. It's an ambitious start-up attitude and Mr Taylorl is grateful for the support from the local Spark team. The Spark team have helped with setting up systems and hardware that have been essential to the growth. Nourish has been able to rapidly scale without the crippling effect of capital costs.

Given how the team handled the challenges of the past couple of years you can only imagine how they'll embrace the next few. Nourish will keep introducing more people to the benefits of nutritious, sustainable eating.
Main image: The Nourish team.


---