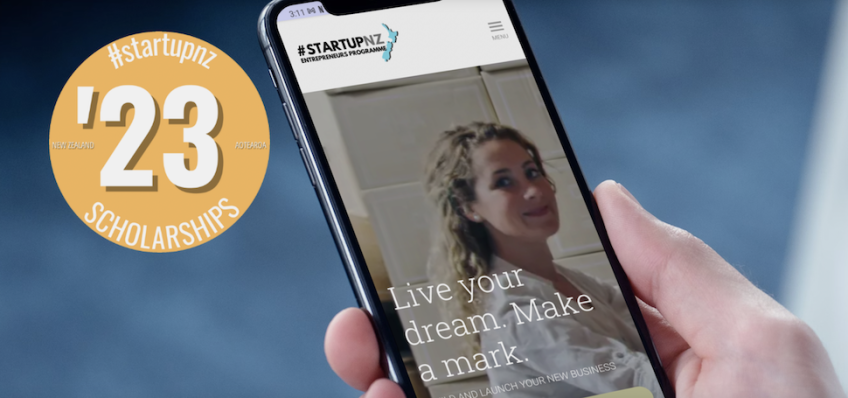 Budding entrepreneurs to receive a head start with Startup NZ education scholarships
Jun 15, 2023
---
A new batch of enterprising New Zealanders are being given the opportunity to fast track their ventures from idea through to startup, thanks to an online education initiative backed by Callaghan Innovation and entrepreneur education platform Startup NZ.
The initiative invites New Zealanders with "scalable and high growth" business or social enterprise ideas to apply for scholarships that will see 60 successful applicants receive free admission to the Startup NZ entrepreneurs programme, an online learning hub that introduces new entrepreneurs to the basics of "lean startup" business building methodology.
In addition to receiving immediate help navigating the tricky process of turning an idea into a feasible business model, on completing the programme participants will be connected with local startup hubs and accelerator programmes for follow-on assistance and investment if required.
Callaghan Innovation Startup and Founder spokeswoman Dr Jenny Douché said that the partnership with Startup NZ was a natural fit with the organisation. Douché said early stage entrepreneurs faced a range of challenges.
"Callaghan Innovation has chosen to partner with the Startup NZ Entrepreneurs Programme because we want to help ensure that very early-stage founders have easy access to well-guided educational resources. These resources will help them determine whether they have what it takes to create a successful startup, and if they do have what it takes, to equip them with knowledge of the basic fundamentals of business," she said.
Startup NZ programme founder, Richard Liew, said for early stage business owners, providing meaningful guidance could be transformational but was not always easy or practical for those charged with the responsibility, such as business mentors or those in council business support teams or economic development agencies.
Liew says that helping solve the early stage support puzzle was key in initiating the scholarship programme.
"Most early stage founders will seek out assistance when it's on offer, but the challenge for mentors is, how do you really help someone that hasn't even settled on a business idea, let alone been able to articulate it in terms of a feasible and scalable business model?
That same valuable mentoring time is therefore often prioritised to support founders who already have a validated business model in play and who can demonstrate their commitment to the venture," said Liew.
Liew, also a trustee for startup hub Startup Queenstown-Lakes, said that support from an agency such as Callaghan Innovation was a game changer in terms of scaling up the entrepreneurial skills and understanding of New Zealand innovators.
"Like many others in the New Zealand startup ecosystem, we see a role for government in helping accelerate the development of our collective entrepreneurial capital. But 'picking winners' at the very early stage of business formation is hard so the best chance from an economic development viewpoint is to raise the overall entrepreneurial capability of our founders at the grassroots level," he said.
Founders with scalable, high growth business ideas can apply for a Startup NZ scholarship now here, or through participating startup hubs and economic development agencies.


---