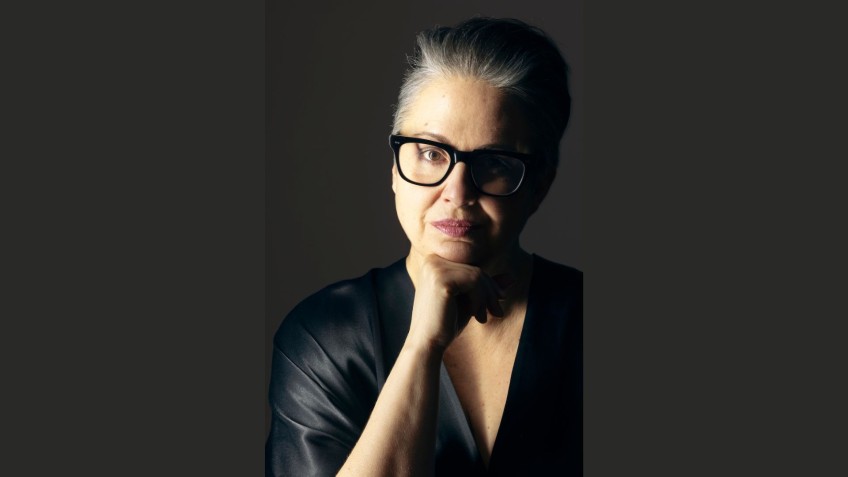 Award-winning composer to head up At the World's Edge Festival
Oct 05, 2023
---
With only two days until the launch of this year's At the World's Edge Festival, organisers have learned their composer-in-residence, Victoria Kelly, has been awarded one of Aotearoa's most prestigious music awards, the SOUNZ Contemporary Award/Te Tohu Auaha.
The award celebrates excellence in contemporary composition, and Ms Kelly received it last night for her much anticipated and highly praised composition, Requiem, which was premiered at the Auckland Arts Festival by the Auckland Philharmonia with tenor Simon O'Neill and soprano Jayne Tankersley.
The accolade comes as no surprise to AWE artistic director Benjamin Baker.
"Victoria has been a leading light in Aotearoa's music scene for a long while and we are absolutely thrilled that she has received this thoroughly well deserved award. Her CV reads like a who's who of the music world - from classical musicians to contemporary artists such as Tami Neilson, Anika Moa and Shapeshifter - and we could not be happier to have her add AWE composer-in-residence to her accomplishments. We'll certainly be raising a glass or two in celebration of this fantastic recognition of her endless talents."
The opening night of this year's AWE Festival on Saturday (October 7) takes its name from one of Ms Kelly's pieces, Sono, to be performed that evening.
Sono is the Portuguese word describing the cerebral feeling of wanting to be or trying to get back to sleep and Ms Kelly's composition plays with the idea of trying to hold onto a lucid dream that has just escaped a person's grasp and can't be recaptured.
This follows Barber's String Quartet in b minor which features the unmistakeable Adagio, arguably one of the most recognisable and heart-wrenching movements of classical music.
Ms Kelly returns to Queenstown for Immemorial on Friday, October 13, when she will be involved in a free composer talk, discussing the evening's programme in the intimacy of Frankton creative space Te Atamira.
Engaging with local kura and encouraging young musicians is at the heart of AWE's ethos and during the festival, senior students with a keen interest in composition will work alongside Ms Kelly and composer mentor Salina Fisher in one-on-one composition workshops.
The At the World's Edge Festival launches on Saturday at Te Atamira with Sono, the first of six stunning programmes to be performed across the region.
For tickets and more information on the full festival programme and free events head to www.worldsedgefestival.com
Main image: At the World's Edge Festival composer-in-residence Victoria Kelly, this week awarded one of Aotearoa's most prestigious music awards.


---