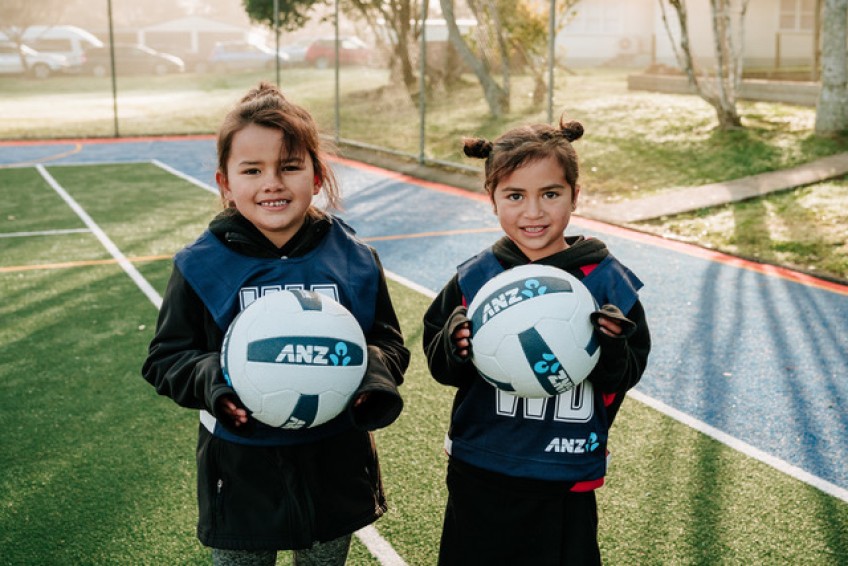 ANZ keeping Central Otago netballers on the court
Feb 27, 2023
---
With many families feeling financial pressure, ANZ Netball Grants aims to ensure kids can still play netball by subsidising Central Otago kids' registration fees.
ANZ is providing $100,000 in netball fee subsidies to ensure Kiwi kids can play the game they love. This financial help could be the difference between a child getting into the game or having to watch the season from the side-lines. Teams can apply directly for financial support from ANZcourtside.co.nz until entries close 24 March 2023.
ANZ has supported netball, from grassroots teams in the community, to the elite players in the ANZ Premiership and Silver Ferns, for 14 years.
ANZ Bank New Zealand Chief Executive Antonia Watson says more and more families are under financial pressure and registration fees are one of the first barriers of entry to sport.
"Sport is such an important part of a child's wellbeing and we don't want families who might be doing it tough to miss out.
"Nothing brings Kiwi families together like weekend sport and, particularly at times of stress, it's a great way to strengthen community spirit.
"We hope this support helps remove that financial barrier and allows everyone to continue to enjoy netball this season."
Netball NZ CEO, Jennie Wyllie says this initiative from ANZ will make a huge difference in the community.
"Families who might have had to sacrifice the game, can reconsider entering their child thanks to ANZ. Future Silver Ferns and ANZ Premiership players will get their start at grassroots games across the country this season. ANZ's support will mean every kid will have the chance to follow their dreams into the game."
Applications for the ANZ Future Captains experience, which gives two lucky netball fans the chance to lead the stars of the ANZ Premiership onto the court at each official match, interact with the players, and experience the action from prime courtside seats, are now open.
This unique opportunity to connect with Aotearoa's top netball players is back after being benched due to COVID-19 in 2022.
Applications are open at ANZcourtside.co.nz.
Main image (Supplied): ANZ 2022 Grant winners Lani Reid and Danniella Hancy-Lemon

---