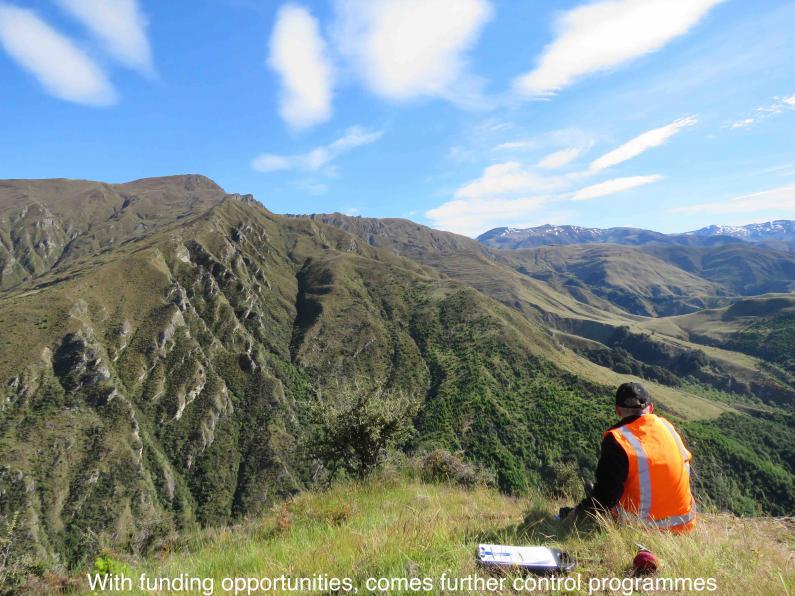 Wakatipu Wilding Conifer Control Group
Voting Code: WWCC
Wakatipu Wilding Conifer Control Group Inc (WCG)
WCG's success, in saving native bush and tussockland, is a result of controlling or eliminating the rapid spread of NZ's number one pest plant: wilding conifers.
Notice Cecil Peak, see tussockland free of wilding pines, coverage would now be a reality if not for a concerted effort from landowners and WCG.
Visit historic Skippers Canyon, observe control measures carried out for future generations.
Walk up Ben Lomond, see weeded "Adopt a Plot" acreages, tussock & alpine plants border beech forests, which are hundreds of years old.
Look up at Queenstown Hill-top, the town face, volunteers have fought to preserve the last remnants of natives and views.
Drive past Roaring Meg where multiple landowners came together to stop the spread towards Wakatipu.
View Remarkables, over 100,000 pines have been removed.
Look around our hills and mountains, our coveted landscapes and recreational areas being restored and native biodiversity protected from further invasion.
We are acting now to stop the further loss of our native flora & fauna.  The initial push has been made to bring maintenance back to manageable levels rather than the alternative; with no control, estimates show that in 20 years, 20% of NZ and in 40 years, 40% of NZ could be a wilding conifer monoculture.
WCG is steadily rolling back the spread from our backcountry toward Queenstown.  It's possible to achieve continued success by exploiting pines known weaknesses with technology and controlled programmes.
WCG is a not-for-profit organisation, the volunteer executive work closely to the National Wilding Conifer Strategy using best practices and collective knowledge from DOC, MPI, QLDC, ORC, LINZ, Landcare, WRT & Scientists.
If you enjoy the outdoors and wish to preserve, enhance and protect our natural Wakatipu landscape, please vote WCG.