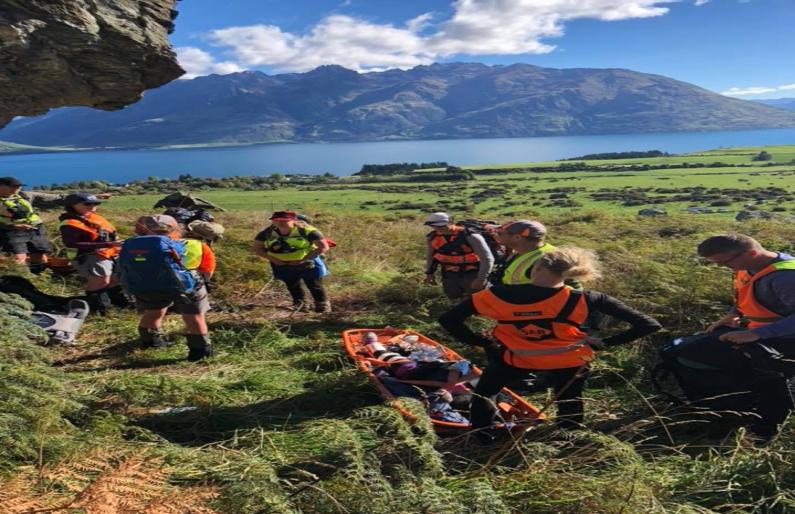 Wakatipu Search and Rescue
Voting Code: WSAR
Our objective is to provide Search and Rescue expertise to the visitors and residents of the Wakatipu in a professional, timely, caring and competent manner.  We exist to rescue or retrieve the lost, injured, ill or missing, and vulnerable and bring them home to their loved ones.
We are a registered charity and rely on donations and fundraising for our equipment, uniforms, training and resources to provide this service.  Wakatipu SAR is made up of a group of selfless volunteers, working in conjunction with the Police, who will leave their homes or workplaces in any weather, day or night 24/7 in extreme conditions, and testing terrain at times to assist those who need help.  These volunteers do so at no cost to the community or the subject, and these searches can sometimes involve days and weeks at a time.
All members train twice a month in all aspects of search and rescue techniques, and attend search and rescue exercises to keep their skill levels current with best search practice.  These volunteers are required to achieve and maintain high levels of National specified competencies to be able to be utilised on any mission and these are rigorous and very specific.  
The general activities of Search and Rescue include many sub-disciplines typically determined by the type of terrain the Search and Rescue is conducted in.  In our area these include mountain rescue, ground search and rescue, urban search, rescue dogs and white water/swift water rescue.
With more and more visitors to our region we need your support now more than ever to provide expedient and successful recovery missions in optimal response time to ensure saving precious time and lives.
We have been involved in many cases of missing, injured, ill, despondent or lost people and turn out for anyone in any situation regardless of ethnicity,activity, health or area.  We have around 30 call outs a year requiring our SAR volunteers and resources.