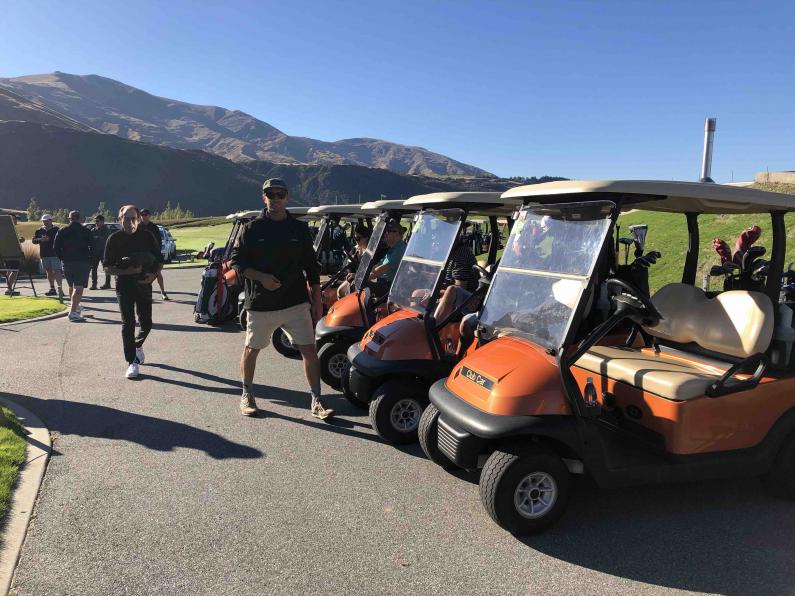 The Hills/Crux Charity Day off to $20,000 start
The Hills/Crux Charity day is off to a strong start in perfect conditions with a full field of members and non-members already raising $20,000 through entry fees alone.
The event is in support of the Kate Moetaua Endowment fund that is administered  by the Wakatipu Community Foundation. The charity was the community's choice from 12 high profile local causes.
The field teed off at 11.00 am this morning, with a charity auction and dinner to follow later in the day. Members of the public can bid on the charity items that are detailed here by calling or texting The Hills Director of Golf Craig Palmer on 021 844 653.
For the first time at The Hills Charity Day non-members have been able to play the iconic NZ Open Course.
It is hoped that the Charity Day will raise around $30,000 for Kate's Fund. Read about Kate's Fund here.
Crux spoke to Sir Michael Hill about the Charity Day, his views on over tourism and some of the challenges currently facing Queenstown.