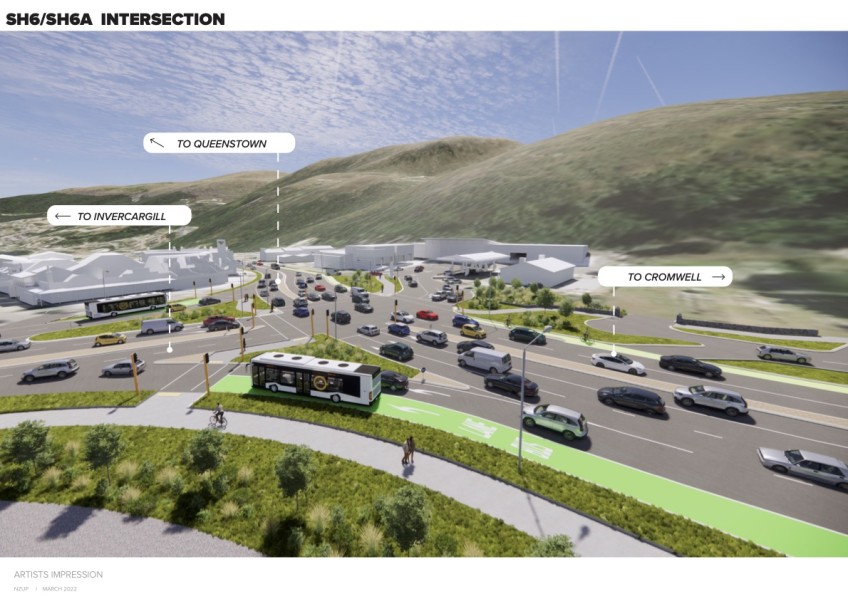 The great Queenstown road gamble - will we give up our private vehicles?
---
Plans have now been revealed for the future of Queenstown's worst traffic choke points - but it all relies on residents leaving their cars at home. Will the gamble that we are ready to swap our cars for public transport work?
Drivers heading in and out of Queenstown along Ladies Mile have been experiencing delays this week as the first of many scheduled road works begin in the area.
Once they're all done, Waka Kotahi will have put in place 18 new traffic lights on State Highways 6 and 6A.
For some context, it was just six years ago Waka Kotahi announced the arrival of the town's first set of traffic lights, at the intersection of Ballarat and Stanley Streets.
The latest tranche of work falls within a $115-million, Government-funded project to improve the commute along the state highway into town.
One of its big aims: to entice regular commuters out of private vehicles.
It's a no-brainer the town's growing, and tracts of land undeveloped along Ladies Mile are tagged for houses.
But with the road already clogged at peak travel times, something has to give if more people are set to call the area home.
Invited last week to comment on a fast-track consent application for residential subdivisions on Ladies Mile, the Minister of Transport has said the only way the highway can cope with ongoing development is if people swap out private cars for public transport or bikes at "an unprecedented level".
That's where the big spend comes in.
According to Waka Kotahi's project page, the $115m is aimed at "helping locals and visitors to Queenstown choose different ways to get around this beautiful region, with better access to public transport and improved, safer connections for those who wish to walk or ride their bikes".
This week's delays and detours are just the beginning as road crews have been sussing out the location of underground services to prepare for the real work.
Also kicking off this week, Kā Huanui a Tāhuna has been engaging with residents and businesses in Frankton on the planned extension of the bus hub and State Highway 6 and 6A intersection, where the road about will be ditched in favour of traffic lights.
Kā Huanui a Tāhuna is the name given to the working group charged with the Queenstown project - a partnership between Waka Kotahi, the Queenstown Lakes District Council and four design and construction companies, Beca, WSP, Downer New Zealand and Fulton Hogan.
So, what's the vision?
In a nutshell, to provide infrastructure to reduce reliance on private vehicles within the main corridors into and out of Queenstown.
In years to come, road users can expect bus priority measures (so, think buses getting a wee head start at traffic lights, for example) on State Highways 6 and 6A, bus lanes on SH6, better allowance for pedestrians to cross the two highways, a new roundabout at Howards Drive, and a larger Frankton bus hub and improvements to the SH6A/SH6 intersection, as mentioned above.
Heads-up: the Government spend is not targeted at increasing road capacity for Queenstown commuters in general.
"We are prioritising infrastructure to support our public transport network to improve the level of service. We will then work closely with our partners, Otago Regional Council, to support them in delivering additional public transport services," Waka Kotahi says.
"Covid-19 has been a huge challenge for the Queenstown community. But it has also meant traffic is somewhat lighter, and this has given us an opportunity to begin some of the investigations which will shape the design of our work."
So, when will the real roadworks to achieve all this kick in?
Waka Kotahi says while design works are underway, construction work itself is expected to start late this year or early next.
Another note from Waka Kotahi: The maps below show an overview of where the traffic lights will be, but it's still early days of the design phase, so some details may change.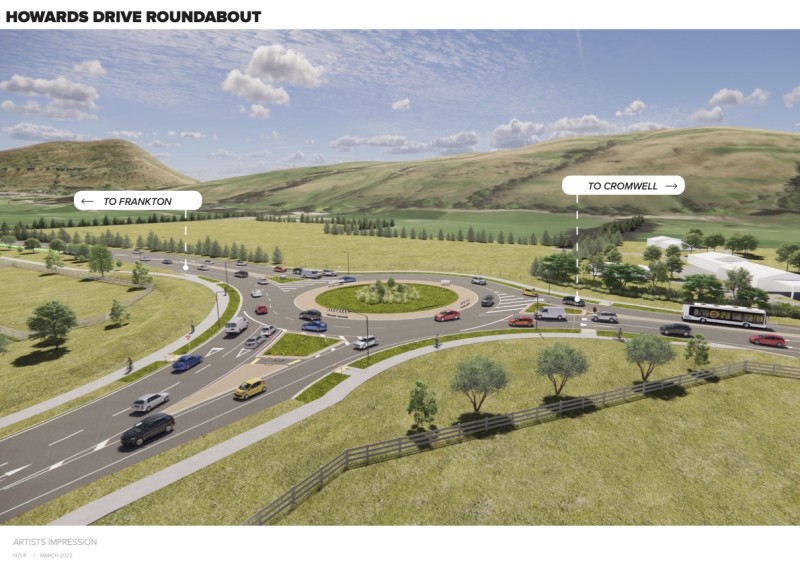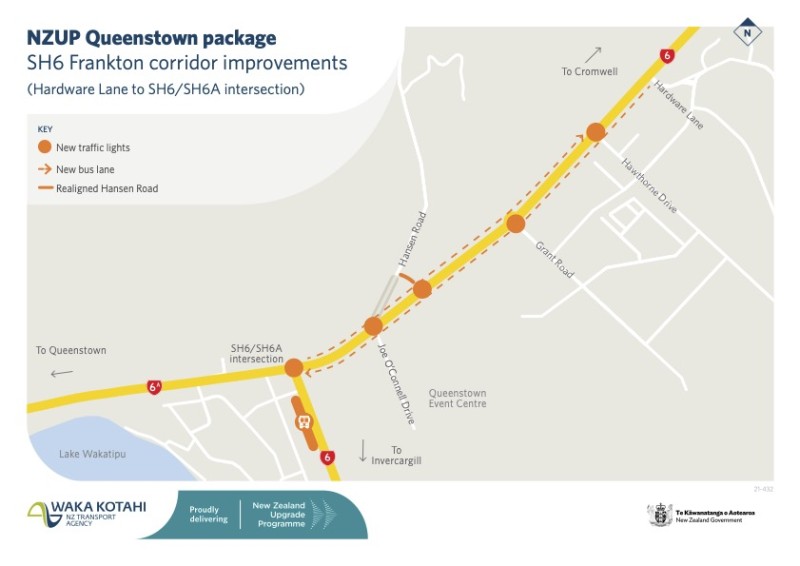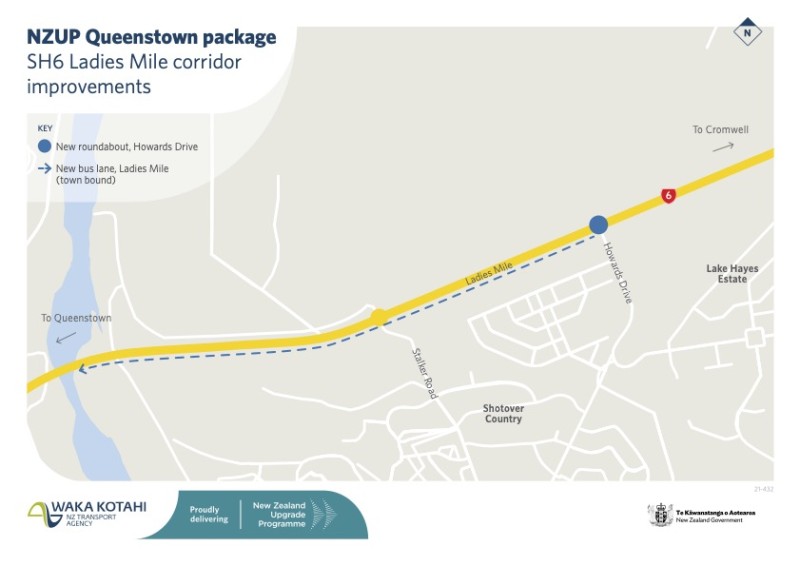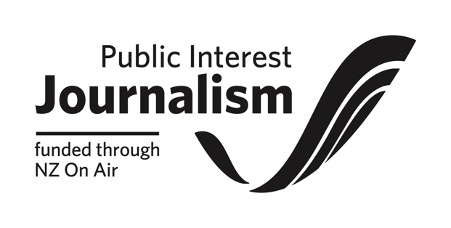 ---