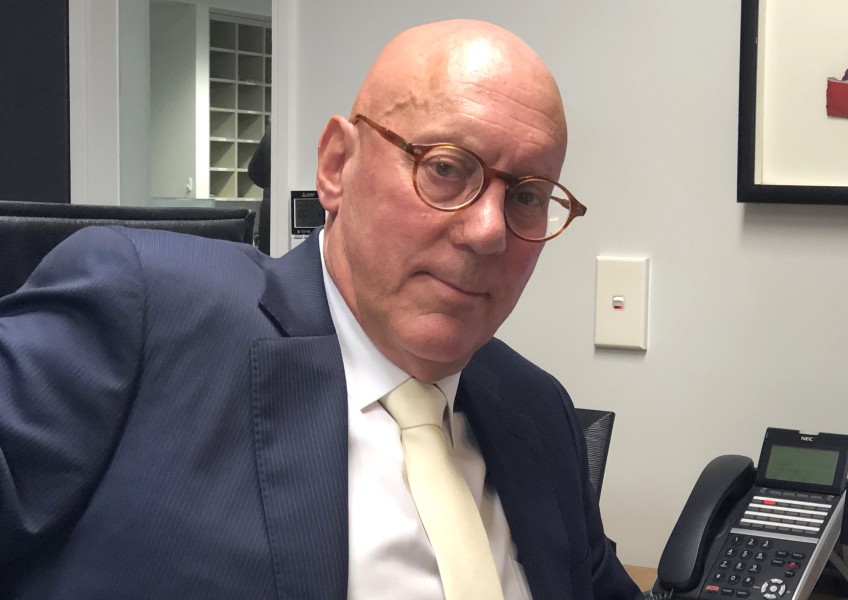 Boult settles Stonewood case for $3.5 million - further action possible
---
Official documents have revealed that Queenstown Mayor Jim Boult and former Stonewood Director Brent Mettrick settled the $26 million Stonewood Homes liquidation case for $3.5 million - but with no admission of liability.
Crux understands that the creditors of the collapsed Stonewood Homes won't see any of the money as it has been mainly paid to interests connected with controversial property developer Chris Meehan and to the liquidators EY.
Meehan was revealed as being behind the funding of the liquidation action against Jim Boult in a dramatic High Court case where Boult tried to get the entire matter shut down based on Meehan's funding being based on a personal vendetta against Boult.
Meehan successfully argued that this was just "business" even though he felt that Mayor Boult was unfit for public office due to multiple business failures. Meehan is linked to funding a smear campaign against Boult in the 2016 local body elections.
Boult subsequently called in the police after being tipped off by Wānaka PR person Celia Crosbie that money was being offered to local journalists to dig up dirt on Boult.
Chris Meehan's funding company will get to receive $2,626,849 of the $3.5 million settlement from Boult and Mettrick. Part of this will go to direct legal costs but some will be kept as a "success fee" for funding the litigation. It is not clear at this stage how much the funder will pocket as profit.
Liquidators EY received $723,535 from the settlement, leaving little if anything for the $26 million owed to secured and unsecured creditors.
But the settlement may not be the end of the Stonewood saga for Jim Boult.
The liquidators have been asked to file details of the case with the Registrar of Companies. The Registrar is considering a prohibition order under section 385 of the Companies Act 1983 for both Boult and Mettrick on the grounds that both men's management of the Stonewood companies was at least partly responsible for the $26 million liquidations. Such a prohibition order may have serious consequences for both, but especially in the case of Jim Boult given his public role as Mayor of the Queenstown Lakes District Council.
The fact that the settlement has produced virtually no funds for the creditors is not expected to act in favour of Boult and Mettrick avoiding such a prohibition order.
The legal proceedings by the liquidator alleged breaches of directors' duties pursuant to ss 135, 136, 137 of the Companies Act by both Mr Boult and Mr Mettrick, and attempted to recover alleged excessive remuneration that was paid to Mr Boult, and a failure to correctly authorise Mr Boult's director's remuneration pursuant to s 161 of the Act by both Mr Boult and Mr Mettrick.
Many details of the settlement remain confidential including how much Boult and Mettrick respectively contributed to the $3.5 million settlement.
The case, which was due to be heard on November 1 before the settlement was made, could have damaged or destroyed Boult's chances of being voted in for a third term as Mayor.
Now Boult's political and commercial future could hinge on the findings of the Registrar of Companies. The QLDC's Register of Interests lists the following companies and trusts that Boult is involved with:
• Armada Holdings Ltd - Non trading - no immediate intention.
• Meadow 3a Ltd - Non trading - no immediate intention.
• Meadow 3 Ltd - Non trading - no immediate intention.
• Meadow 2 Ltd - Non trading - no immediate intention.
• Telelift Sales and Hire Ltd - Director and Shareholder - Sale and Hire of Telehandlers.
• Yukon Management Ltd - Non trading - no immediate intention.
• Denali Management Ltd - Personal company through which investments are held and consulting and director fees are charged.
• Downer NZ Ltd - Contractors - Advisory Board Member.
• McConnell Property Ltd - Family owned property company - Advisory Board Chair.
• Partners Finance Ltd - Commercial Finance Company - Director and Shareholder.
• Wayfare Group (formerly Real Journeys Ltd) - Family owned tourism holding group - Non Shareholding Chairman.
• VJKB Holdings Ltd - Non trading - no immediate intention.
• Books and Toys Wānaka Ltd - Trustee of 3rd Party family owned book store.
• Auckland Forklifts Ltd - Shareholder and Director - Forklift hire company
Mayor Boult released the following statement in 2018 when the legal action first started.
"I repeat my position: I strenuously reject any allegation I did not fulfil my duties as a director.
"As a director, I acted on what I understood was reliable information and advice and, based on that advice, I believed there was a reasonable prospect the companies would trade successfully through their financial difficulties.
"I believe that I am being unfairly targeted in this matter and the outcome will establish that in due course," he said.
Boult was represented by a large legal team headed by Alan Galbraith QC. The Mayor's legal fees for such a high powered team are likely to have been well in excess of $1 million dollars, possibly as high as $2 million.
Crux has contacted both Mr Boult and Mr Meehan for comment.

---