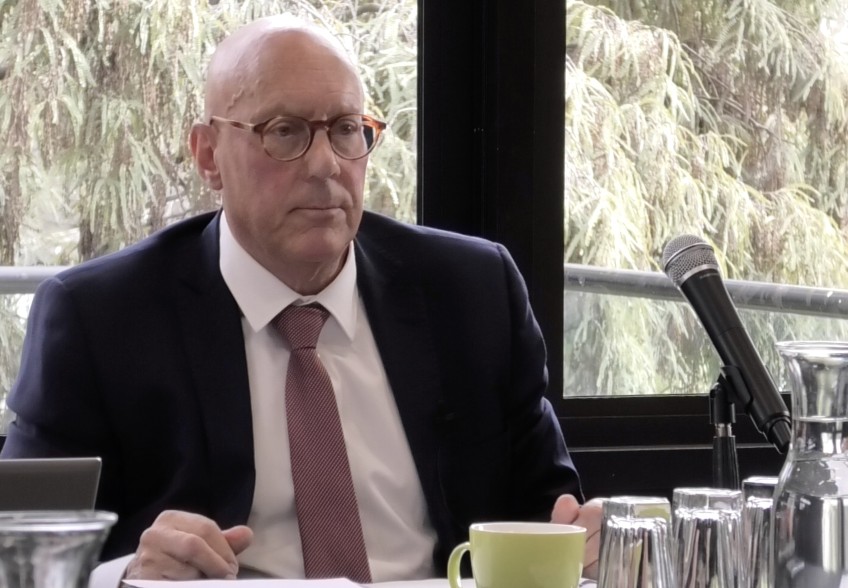 Boult fights Crux court ruling to release Stonewood documents
---
A Christchurch High Court judge yesterday ruled in favour of a Crux application for access to court documents relating to the collapse of Stonewood Homes, but Mayor Jim Boult has immediately issued an appeal that could delay publication by months.
This is the latest in several episodes over the past year where Mr Boult has used lawyers to frustrate Crux attempts to deliver public interest journalism.
Yesterday afternoon (February 23) High Court Associate Judge Owen Paulsen delivered his ruling in support of a Crux 2021 application for access to Stonewood documents on the court fie. Crux's application argued it was in the public interest for the documents to be released.
Judge Paulsen rejected attempts by Mayor Boults' legal team to keep the documents hidden from public view using the argument that a $3.5 million settlement by Boult and co-defendant Brent Mettrick included provisions for confidentiality.
"I do not accept Mr Boult's submission that as the claims against him have been settled and there is information concerning the litigation and settlement from other sources, there can be no legitimate public interest in the proceeding.
"I consider the public has a genuine interest in knowing about litigation involving the collapse of a substantial group of companies owing many millions of dollars to creditors."
"Such public interest survives settlement of the litigation and, here, would also arise from the fact Mr Boult holds public office."
"Crux is to have access to any documents that are part of the formal court record as defined in r 4 of the Senior Courts (Access to Court Documents) Rules 2017 to the extent there is no order or direction prohibiting access or publication thereof."
Source: Judge Owen Paulsen - Christchurch High Court Ruling. February 23, 2022.
Within hours of the High Court decision Mayor Boult's Christchurch legal team issued an appeal. The appeal has the potential to delay publication of the Stonewood documents by months.
Mayor Boult has over the past year engaged in what Crux considers is protracted and costly pre-publication legal negotiations. It is standard journalism practice to never share an article pre-publication, but as Mayor Boult has regularly had his lawyers respond to requests for comment, Crux has felt it had no choice but to enter into an "approval" process that has delayed and in some cases diluted our reporting.
An example is our coverage of Mayor Boult's 2019 election expenses – where a number of legal exchanges were necessary to get the story published. Crux considers it important to seek comment from Mayor Boult for reasons of fairness and balance.
More recently Crux produced a lengthy investigation into the collapse of Stonewood Homes that was submitted to Boult's lawyers for comment in late 2021. In this instance the lawyers said Mayor Boult was "too busy" to comment on our story.
That story featured several details relating to the Stonewood case including:
Crux will continue fighting through the courts for the right to publish the Stonewood documents that Judge Paulsen says we may have access to.
Mayor Boult is also facing potential court action by the Registrar of Companies over his conduct in relation to the collapse of Stonewood Homes.

---