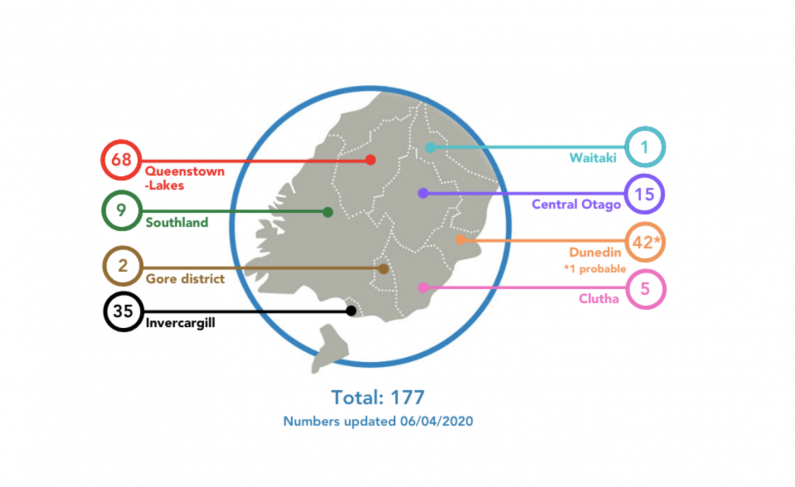 Southern District remains hardest hit by Covid-19 - updated
The Southern District has again seen the highest number of new Covid-19 cases. 177 is the total for this region with 17 new cases overnight.
Here is the latest data from the Ministry of Health - we have now added the SDHB local breakdown. See main image above. 5 new cases in Queenstown Lakes and 3 in Central Otago. The SDHB will not supply any details of these cases in terms of exact location or background.