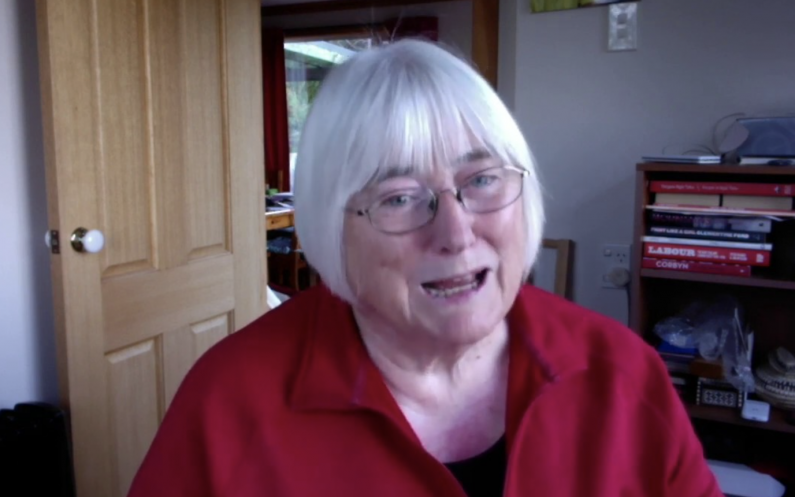 Otago environmental group attacks "rebellious" ORC councillors
by Mike Riddell :
Jun 17,2020
Reader Commentary. Dr Mike Riddell is part of the Central Otago Environmental Society as well as being the author of ten books. He is also a film maker and composer. This article represents Dr Riddell's views on moves to oust Marian Hobbs from the Otago Regional Council.
The turmoil at the Otago Regional Council with a plan to unseat the current Chair, Marian Hobbs, has garnered attention in recent days. Marian is an extremely experienced and competent woman who has been making excellent progress in shaking up the ORC. It has been a somewhat fusty organisation in the past, and has neglected many issues that have blown out to crisis proportions through neglect.
The move to dump her is driven by Michael Laws, in concert with such other councillors as Hilary Calvert, Gary Kelliher, and Kate Wilson. Laws is a carpetbagger who has fled a failed mayoralty in Whanganui to create further havoc in Otago. The issue is described by Hobbs' opponents as 'moving the ORC forward'. Nothing could be further from the truth. In fact these rebellious councillors are desperate to keep the ORC in the past, in respect to one particular issue – that of water rights.
The cabal of people who are wanting to unseat Marian Hobbs share one particular perspective. They don't want to end the permits that currently allow landowners to drain rivers for the sake of increasing profits on their land. They see Hobbs as being in cahoots with David Parker in calling for measures which will restore the health of rivers and begin to heal the Central Otago environment.
A report to the ORC from Professor Peter Skelton made the following comments:
The Otago region is at a critical juncture for freshwater planning. Existing planning provisions to manage freshwater are inadequate and the expiry of the Otago mining privileges (deemed permits) is only two years away. There are also growing challenges for the state of the freshwater resource in Otago in view of the high level of water abstraction and the significant alteration of natural flows, ecosystems and habitat for indigenous flora and fauna.
The immediate issue facing the Council is the challenge of developing a fit for purpose planning framework ahead of the expiry of the deemed water permits on 1 October 2021.
It will be important to complete a new regional policy statement and a new land and water regional plan before undertaking the assessment of any new or replacement water consent applications. This will enable applications to be considered under the new freshwater planning framework and will halt the current unsatisfactory situation of ad hoc 'planning by consent'. This report recommends a pathway for achieving this.
It will be essential that the Council's policy and planning programme remains on track. To ensure that this occurs, I recommend that the Otago Regional Council provides 6-monthly progress reports to the Minister summarising the:
organisational capability and capacity in science, planning, consenting, monitoring, enforcement and land management
development of the new regional policy statement and new land and water regional plan, and
freshwater consenting activity.
These are the recommendations that underlie the current shenanigans at Council. Those seeking to get Marian Hobbs removed from the chair are seeking to subvert what is a carefully planned strategy to rehabilitate our waterways.
Their rebellion risks enabling a resource grab of natural water ways for private gain by landowners without fit for purpose tests and evaluation against needs for sustainable ecological function and community values and consideration against the concept of Te Mana o te Wai, and ki uta ki tai.
The needs of our water ways and environment must come first. Our futures depend on it. For it to have a future, our economy must adapt to the needs of our life supporting environment and planetary limits. It is to be hoped that what has begun in terms of change at the ORC may be able to continue without subversion.
Dr Mike Riddell
Matt Sole (Kopuwai Consulting)