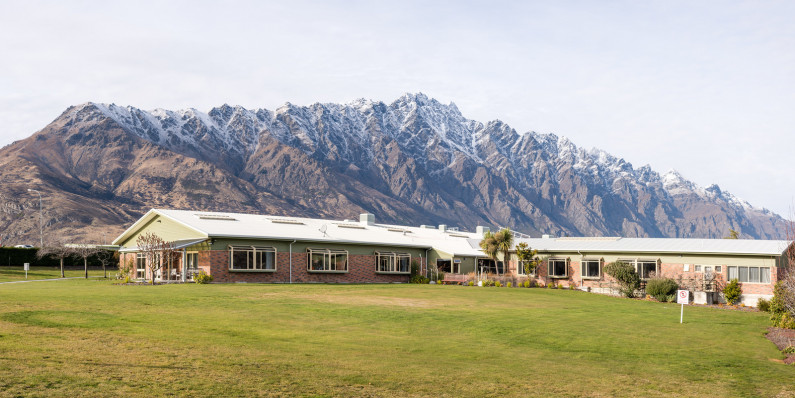 Lakes District Hospital "hell". Resources too stretched to help save life of Arrowtown man.
Roger Milne was a fit and healthy 73 year old, taking photographs in the early Arrowtown evening of an event at his daughter Nadene's art gallery. He slipped and fell - it could have happened to any of us. He'd hit his head in the fall but no one knew if it was serious or not.
But for the next 17 hours Nadene Milne found herself in what she describes as "hell" at the Lakes District Hospital. Her father did not survive and died 48 hours after the fall in Dunedin's public hospital.
Nadene's detailed account of the 17 hours at our under-resourced local hospital is a compelling and shocking account of a system that is even worse than our own DHB's description of it being "woefully inadequate" - even worse than our Mayor's description - "a joke."
It's taken 4 years for Nadene Milne to muster the courage to tell her story. When you read the details, and watch the video of her interview with Crux, you will understand why.
It was mid-evening on the 18th of June, 2014 that the family arrived at the Lakes District Hospital. Roger Milne was confused after his fall. The doctors and nurses were all extremely busy and distracted. There was no CT scanner to help diagnose whether Roger's head injury was serious or not. He was becoming increasingly distressed and agitated.
Nadene believed that the head injury from the fall could be serious and had just watched a TV documentary on this exact subject - head injuries - and spotted many symptoms in her father that were linked to something serious.
He was becoming delirious ... counting disconnected numbers out loud in what Nadene says may have been some attempt to recover full consciousness and help his brain recover from the injury. He then started to become more agitated, thrashing around and clearly frightened by his worsening condition.
Nadene Milne says there were hardly any nurses available due to the hospital being full and the doctor on duty could only make fleeting visits to Roger's cubicle. There was no clear plan, she says - just chaos. She makes it clear that the medical staff were all doing their very best in an impossible situation. They were all overworked, under resourced - they wanted to help but couldn't.
Nadene had been forced to become her father's doctor and nursing team all in one, along with her partner Clinton.
Around an hour after Roger was admitted hospital staff asked St John ambulance to transport him to Dunedin, but they said they did not have the resources.
Incredulous, Nadene then spoke to St John herself to stress the urgency of the situation. They told her that transferring Roger to Dunedin would stretch their resources too far, break up a key operational team and leave them exposed and uncovered in the Southern Lakes area. They repeated that they could not help.
As Roger's condition continued to get worse, the hospital staff tried to organise an urgent helicopter transfer to Dunedin.
Remarkably, this request resulted in three separate failures - for three different reasons. The lack of an available helicopter crew, bad weather and the helicopter being diverted to a farm accident all left Roger Milne stuck at Lakes District Hospital. At this stage Nadene Milne again took matters into her own hands and rang medical contacts in Dunedin to get a helicopter transfer organised. This helicopter finally arrived in Queenstown around 1.00 pm on Thursday June 19th, around 17 hours after being admitted. As the helicopter crew arrived Roger Milne was having trouble breathing as the brain swelling caused by the fall was affecting his airways. Doctors were having to physically manipulate his neck in order to allow air to get into into his lungs.
Nadene was told she could not fly with her father in the helicopter, even though she says there was room in the aircraft. She got in her car and started the drive to Dunedin in atrocious weather conditions. Other relatives, who lived as far away as Auckland, had already flown to Dunedin and were at the hospital waiting for Roger.
When Nadene was driving through Lawrence, with a weak cell phone signal, the medical team at Dunedin Hospital called to say that Roger's condition was dire. They said that there was little point in waking him from the medically induced coma that he had been put in, as any surgery would carry a high risk of death or Roger being reduced to a vegetative state. The family decided not to go ahead with surgery and to leave Roger in the coma until Nadene could get to Dunedin hospital.
In Dunedin, a day later, the family agreed that Roger's life support should be turned off. It was June 20, 2014. "He died in the arms of his kids" says Nadene.
Nadene Milne says she has been left traumatised by the experience - well beyond the grief that any daughter would feel at the death of their father.
She's critical of the way the Southern DHB has handled her requests for information following the incident. She describes as a "farce" a DHB organised group "listening session" at the Queenstown Events Centre where she was invited to tell her story and somehow feel good about things.
She's beyond disappointed that the DHB's promises to improve the Lakes District Hospital have come to nothing in the four years since the death of her father. She says the community knows of a number of similar deaths, linked to poor medical resources in Queenstown.
The Southern DHB is spending $6.5 million over the next 5 - 7 years to patch up the Lakes District hospital, adding three beds and keeping the doors open. The modest upgrade will include a scanner, but work has not yet started. $1.4 billion is being spent on a new Dunedin Hospital. Even Greymouth is getting a new hospital costing over $70 million. The Southern DHB says Queenstown's population does not justify a bigger hospital. Our three million tourists each year are not included in their population model.
An internal inquiry into Roger's death concluded that there were lessons to be learned, including better diagnostic facilities at Lakes District Hospital and the need for experienced staff to be made more available to handle emergency medical situations.
Nadene Milne is dumbfounded that Queenstown and Wanaka continue to market themselves globally as sophisticated tourist destinations when the medical facilities here are so basic. She says we should not wait for more family tragedies, or a major accident or earthquake, before providing full maternity, emergency and general medical services to the Southern Lakes.
Crux will approach the Southern DHB for a response to this story.
Crux would like to thank Nadene Milne for having the courage to tell her story.
Here's the short version of Nadene's interview with Crux. You can watch the full interview using the link below.
All content is the copyright of Crux and may not be used without the permission of the Southern Community Media Trust, the publishers of Crux.
Watch: The full interview with Nadene Milne, sharing the complete story of what happened to her father.
Sign: Our petition calling for improved public medical facilities for the Southern Lakes.
Read: Our editorial on why we need to fight for a new hospital, and why we are being ignored.