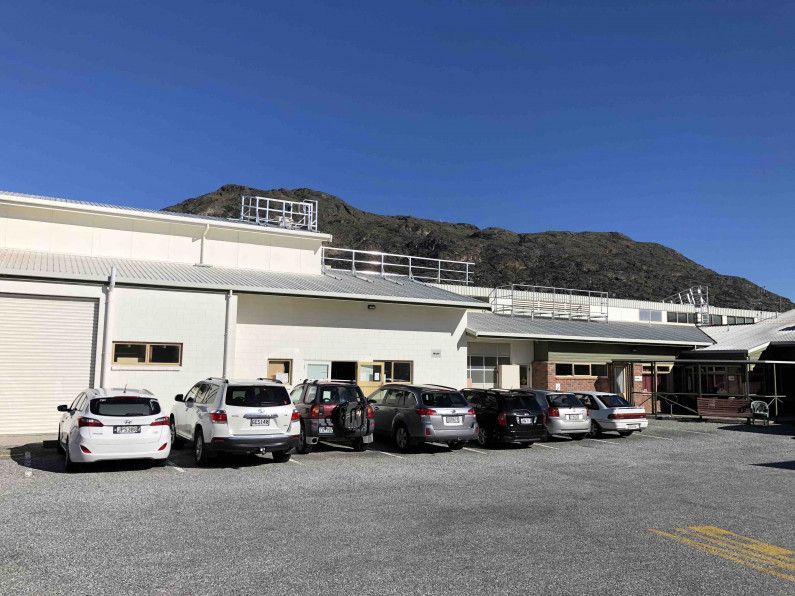 Hospital campaigner says report into father's death "a complete lie"
The Southern DHB has responded to Nadene Milne's claims that poor treatment at the Lakes District Hospital contributed to her father's death after a fall in Arrowtown. Nadene is campaigning for a new hospital to serve the Southern Lakes and Central Otago districts.
The response, from the Southern DHB's Chief Medical Officer, Dr Nigel Millar, refers to its own investigation that found Roger Milne would probably have died in 2014 regardless of any delays at the Lakes District Hospital. The response also highlights a number of existing and planned improvements including more staff, a direct video link to the Intensive Care Unit at Dunedin hospital, better communications with St John ambulance and a CT scanner due to be installed in 2019.
However, Crux has seen a copy of the original SDHB investigation and it focuses on the fact that Roger Milne was in a stable condition at Queenstown's Lakes District Hospital, and therefore not in need of an urgent transfer to Dunedin Hospital. Daughter Nadene says that the claim is a "complete lie" as she was with her father the whole time and witnessed what she describes as his dramatically worsening condition over a 17 hour period, with very limited medical support. She believes her father may have survived if he was moved to Dunedin sooner.
Crux will be investigating these claims further with medical specialists.
Earlier this week Crux reported that Roger Milne died 48 hours after a fall outside his daughter's art gallery in Arrowtown in June 2014. Nadene Milne says that she and her partner were left to be her father's emergency medical team for 17 hours due to a shortage of doctors and nurses at the hospital. She says that Queenstown's St John ambulance refused to transport her father to Dunedin hospital due to limited resources. There were three failed attempts to transfer Roger Milne to Dunedin hospital by helicopter.
The full Southern DHB response is published below, as well as Nadene Milne's interview today in which she says the claim that her father was in a stable condition, and therefore did not need to be transferred to Dunedin hospital, is a "complete lie." She also describes the SDHB response to Crux as "false sympathy."
Here's a link to our original story on Roger Milne's death.
Today's full interview with Nadene Milne - SDHB's investigation conclusion "a complete lie".
SOUTHERN DHB RESPONSE FROM DR NIGEL MILLAR, CHIEF MEDICAL OFFICER, SOUTHERN DHB

Thank you to Nadene for sharing her story. The experience she and her
family went through would have been extremely distressing - our
commitment is to learn from such events, and do what we can to avoid
others enduring such situations.

As with any serious event, this case was investigated at the time
through an internal review to ensure the circumstances around Mr Milne's
care were fully understood, and any opportunities for improvement were
identified. It was also the subject of a coroner's inquiry.

We have reviewed the coroner's report and understand that the time it
took for Mr Milne to reach Dunedin Hospital would not have changed the
outcome of this tragic situation. However, his condition and
deterioration in the absence of specialist support and robust diagnostic
facilities, frustrated further by the limited transport options due to
bad weather and other events, would have been distressing for everyone
involved in his care. This led to several recommendations to improve our
processes during such difficult circumstances.

Staffing levels have been increased at the hospital, with 10 senior
medical officers now employed, to provide greater support in critical
situations.

A large video screen has been installed in the Emergency Department to
enable ICU staff in Dunedin to participate more actively in supporting
staff on site to make decisions and manage patient care.

Stronger communications protocols have been developed to support
handovers between clinicians, and with St John.

Southern DHB remains focused on developing its emergency, diagnostics
and transfer capacity in the Lakes District, as an important priority
for improving acute services in this community.

The redevelopment of the Lakes District Hospital will include a new
Emergency Department and CT scanner, to enable important diagnostics to
take place on site. Resource consent has now been granted for this
development, and we expect these emergency and diagnostic facilities to
be available from mid 2019.
Sign: The petition calling for a new Southern Lakes hospital.