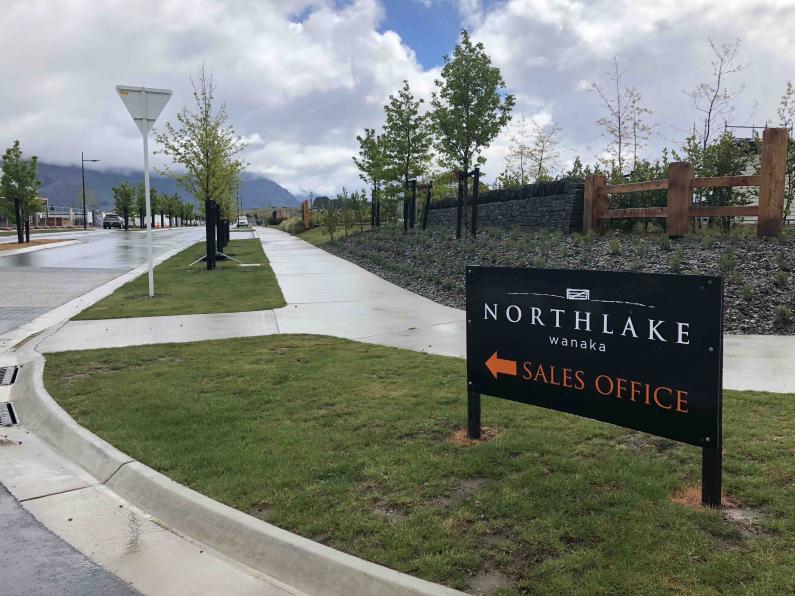 Q'town rich lister takes controversial $45 million business offshore
George Kerr, a major investor in the Northlake and Hanley's Farm developments, has got shareholder approval to take his Pyne Gould Corporation off the NZ stock exchange to relist in the UK Channel Islands. In this story, published via the Crux partnership with the National Business Review, Peter Newport looks at the sad end to what was once a star performer on the NZ Stock Exchange. Mr Kerr's company has been the focus of some extremely controversial legal battles. He owns a large house on the shores of Lake Hayes but now lives in the UK.

It was not the happiest shareholders meeting in the world. Only three shareholders turned up to Queenstown's Crowne Plaza Hotel in Queenstown, in the forlorn hope that there would be some good news about their stake in the Pyne Gould Corporation.
In fact the shareholders were outnumbered by PGC people, keen to contain any difficult conversations about the company's planned departure from the NZX to the International Stock Exchange (TISE) in Guernsey.
There was never any real chance that the minority shareholders could make a difference to the plan but they turned up anyway, keen to register their disappointment in the way PGC's share price was heading – south.
PGC Director Russell Naylor did a brave job setting a positive tone for the meeting, supported by fellow director Noel Kirkwood and the big- hitting advisor to George Kerr, Stephen Walker. Walker is also believed to be the third biggest shareholder in PGC.
But there was no avoiding the disappointment in the room as the TSS Earnslaw steamed backwards and forwards on the lake outside the hotel window. The old steamer was showing a lot more reliability than PGC's share price.
Gary Adams is a former Southland farmer now living in Christchurch. He'd flown in to Queenstown for the meeting to get some news about his 267,000 PGC shares. "I still believe George Kerr is a decent man" Gary told the PGC team. But he did wonder about how Mr Kerr's reported worth in the NBR Rich list had gone up to $90 million, from $50 million, while the PGC share price "did not reflect that success."
The PGC team dismissed Mr Adams point, suggesting that the NBR Rich List was just "guess work."
Pyne Gould Corporation listed on the NZ Stock Exchange on March 30th, 2004 at the price of $5.30 a share. Now the shares languish at just 22 cents a share. Clearly things have not gone well from a shareholder perspective.
The move from the NZX to TISE was pretty much a done deal anyway with 77% of the votes from shareholders already in favour of the move.
But nevertheless, the tiny band of South Island shareholders managed to get some questions in and also made their point. In summary that was "when are we going to see a dividend?" That refrain was stated more than once and the answer was always the same from PGC's Russell Naylor – "we don't know."
The PGC view was that the move offshore would improve liquidity and escape the "mis-reporting" of PGC's affairs in New Zealand. "Whenever shares are put on the market here the share price drops." Mr Naylor denied that the offshore move was to escape uncomfortable scrutiny in New Zealand or force shareholders to sell their stock back to PGC at low prices. "It's all transparent" he told the meeting.
Stephen Walker was there to be a rousing cheerleader for all things PGC, in spite of the tiny audience.
He praised George Kerr's "vision" in handling the Marac and GFC  situations and told the brave band of shareholders that "history will show that Mr Kerr and PGC did what they said they were going to do."
The shareholders were also interested in how the PGC share price was so low when PGC and the associated Torchlight fund had so many interests in Queenstown and Wanaka real estate, currently a booming market.
One example is the Northlake subdivision in Wanaka where interests associated with George Kerr and John Darby sold the land to Torchlight in 2012 for $17 million. Developers Chris and Michaela Meehan then bought the land for a modest $3.25 million but leaving Torchlight with title to 100 sections. The Queenstown shareholders meeting was told that these sections would "eventually" be sold.
For the time being the Northlake subdivision is extremely successful from a financial point of view but getting some negative publicity for what some people see as a lack of community spirit. Amenities like tennis courts and swimming pools have dropped off the Northlake menu causing complaints from people who purchased land believed these things were part of the deal. Instead, parts of Northlake now look like workers accommodation with tiny houses, sitting on tiny sections but at far-from-tiny prices. Houses are over $800,000 in many cases, attracting further criticism from locals who were promised "affordable" housing.
The success of investments like Northlake, and Hanley's Farm near Queenstown, made the shareholders at the Queenstown meeting more than a little uncomfortable in reconciling their underwater investments with this buoyant market.
They are not the only ones feeling uncomfortable. Investors like George Kerr, Torchlight and the Meehans are being accused of sailing close to the wind by other developers who are trying to take an ethical, community approach to new housing.
Lee Brown is behind the development next door to Northlake in Wanaka – Hikuwai. He's had a few run-ins with Northlake and says that it is tough trying to "do the right thing" when a development like Northlake, in his view, is gouging the market. Lee comes across as very straightforward. He's the grandson of well-known tuxedoed show business personality Joe Brown – labelled by some as the Godfather of 20th century Kiwi show business.
"My grandfather always did the right thing for the community" says Lee. But he's found himself being cold-shouldered by real estate agents who have, according to him, been warned off selling anything at under Northlake prices. He's also found local Northlake contractors being nervous of working on his project as well as local council planning staff who sometimes play things strictly by the book because they know that Lee does not have an army of expensive lawyers backing him.
Lee Brown has also found himself literally on the receiving end of muddy runoff water from the Northlake subdivsion that runs over his land into the Upper Clutha river. In this eco-sensitive town that's put Lee Brown in a difficult position as he has done everything by the book, and more, to manage the runoff. That he has to somehow manage the Northlake runoff as well seems to be him profoundly unfair - and that's an understatement.
He says that he's worked out that even the relatively modest KiwiBuild homes being provided by Northlake could have a sale price approaching $4,800 a square metre – that's mansion territory and very profitable. Brown says the profit margin per KiwiBuild house for the developers could be as much as $200,000 - which, if true, hardly seems in the social spirit the Government intended.
All of which should, sort of, be music to the ears of PGC shareholders who in Queenstown just wanted to see a return on their investment.
As it became clear that, offshore share market listing or not, there was no bright shiny light at the end of the tunnel there was an air of resignation in the meeting room.  It all sounded rather like "free beer tomorrow."
Christchurch shareholder Gary Adams got in the final word. Addressing the assembled PGC team, he said "We'll stick with you George but, please, just don't let us down."
In a bitter sweet postscript to this story, Crux heard a few days later that Mr Adams had received a personal phone call form George Kerr in London, reassuring him that everything was going to be just fine.